10 More Big Data Pros To Follow On Twitter
Looking for big data expertise in 140 characters or less? Here are 10 more industry players that can help.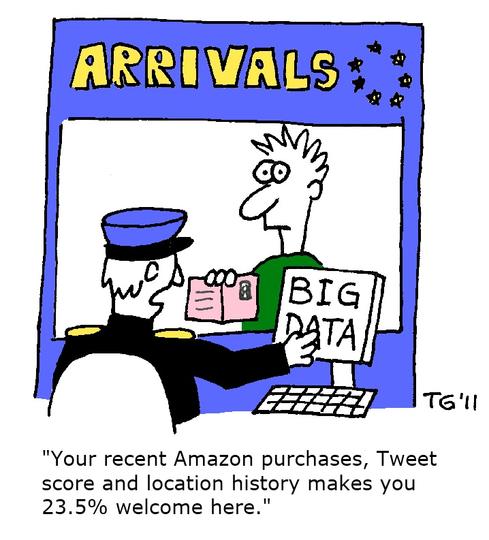 In May, we covered the top 10 big data pros to follow on Twitter, and not only did you follow, but you clamored for more. So we're back with 10 more pros that are great Twitter follows and know the difference between Hadoop and de-dupe.
Yes, the irony isn't lost on us that all these tweets are generating a giant mess of data, and that the data is hard to parse and sort through. But if you think reading Twitter is hard, try making a business decision in real time using big data. Or try helping to visualize all that data so a manager can access it and understand it in a useful way. Try making sure the data is accurate and answers the right questions. Try making sure it is relevant to the real world.
Those are the kinds of problems our experts are handling every day. And we know enterprises are struggling with them. That's why IDC predicts that the market for big data services and technology will grow to $16.9 billion in 2015, representing 40% growth. Companies are looking for the next strategic advantage and they think it is hidden deep inside their own servers, but they are having real troubles squeezing it out. If you're like everyone else, you could use all the help you can get.
We're not promising you'll solve all your big data problems overnight just by following these 10 (+ the first 10 = 20) folks on Twitter. But we do know they're going to give you a lot to think about.
Last time, we had some rules about who we could pick and who we couldn't. For instance, we excluded folks in sales and marketing. We are a little more lax this time, but don't worry. We still haven't picked anyone whose feeds are going to be one big marketing ploy after another. It's just that social media, business intelligence and analytics, and marketing are starting to get tied up into one pretty confusing knot.
It just didn't seem fair to exclude someone because gleaning detail from social media data (clearly an extension of marketing) was part of their job. But you won't find anyone on the list who is known only for that.
You know the drill: Click the arrow to get started. Pictures, whenever possible, came directly from the feeds of our experts, so you know what to expect when you follow them. Check out our list, follow these folks, and let us know in the comments section who you are following.
David has been writing on business and technology for over 10 years and was most recently Managing Editor at Enterpriseefficiency.com. Before that he was an Assistant Editor at MIT Sloan Management Review, where he covered a wide range of business topics including IT, ... View Full Bio
We welcome your comments on this topic on our social media channels, or
[contact us directly]
with questions about the site.