12 Inspiring Women In Data Science, Big Data
Women make up half the population, yet it's been well documented that they don't come close to parity in STEM fields. Could the rise of big data and data science offer women a clearer path to success in technology? Here's a list of 12 inspiring women who work in big data and data science.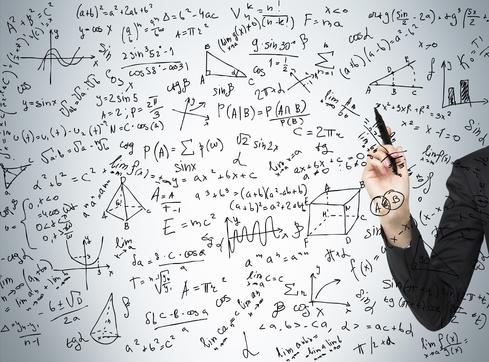 Good salaries and career prospects make technology a great choice for those who have an aptitude for math, logic, science, coding, and similar disciplines. However, the field has notably lacked large numbers of women within its ranks, but can big data be changing that? Data scientist was recently ranked as the top job for work-life balance by Glass Door.
Yet the lack of women in STEM fields -- science, technology, engineering, and math -- fields is well documented, and those figures can be discouraging.
For instance, women made up 27% of people employed in computer and mathematical occupations in 1960. But instead of growing over several decades, as many more women participated in the workforce overall, that number had declined to 26% by 2013, according to a 2015 analysis of US Census data performed by the American Association of University Women (AAUW).

Create a culture where technology advances truly empower your business. Attend the Leadership Track at Interop Las Vegas, May 2-6. Register now!
Karen Ebert Matthys cited that data during a talk at the Women in Big Data lunch at Strata + Hadoop World at the end of March. Matthys is executive director for external partners at the Stanford Institute for Computational and Mathematical Engineering (ICME), which sponsors the Women in Data Science Conference, first held in November 2015 with 23 speakers -- all women -- and 400 attendees.
"A lot of us had been to events where there were zero women speakers," Matthys said in her talk during the Strata + Hadoop luncheon, and organizers at those events had plenty of excuses regarding why they weren't able to recruit women as speakers.
In organizing the Women in Data Science Conference, Matthys's organization sought to change that, and it paid off. The event sold out in 19 days. It won participation from 30 universities around the world. "Without much effort we hit 6,000 viewers via live stream. And for a few minutes we were trending on Twitter."
Speakers included women data scientists from Microsoft, Netflix, Google, among other companies.
The first event was such a success that the organization is planning the second one, scheduled for Feb. 3, 2017, at Stanford. Matthys's group is helping others create local versions of the event, too. Her goal for the Stanford event and any regional events is to reach 100,000 people each through all channels, including live streaming.
ICME is also introducing fellowships to help remove financial burdens on women pursuing data science degrees. These will include summer internships with sponsoring companies, and a capstone project.
Women in big data and women data scientists crowded into the room to hear Matthys's presentation at the Women in Big Data lunch at Strata + Hadoop, which also featured two other prominent women in the field.
There are a number of successful, prominent women who aspiring data scientists can look to for inspiration. Here's a collection of a few who spoke at the Strata + Hadoop Women in Big Data lunch and at Stanford's Women in Data Science conference in November.

Jessica Davis is a Senior Editor at InformationWeek. She covers enterprise IT leadership, careers, artificial intelligence, data and analytics, and enterprise software. She has spent a career covering the intersection of business and technology. Follow her on twitter: ... View Full Bio
We welcome your comments on this topic on our social media channels, or
[contact us directly]
with questions about the site.