14 Creepy Ways To Use Big Data
The amount of data being collected about people, companies, and governments is unprecedented. What can be done with that data is downright frightening. From bedrooms to boardrooms, from Wall Street to Main Street, the ground is shifting in ways that only the most cyber-savvy can anticipate. We reveal the creepy ways to use data now and in the near future.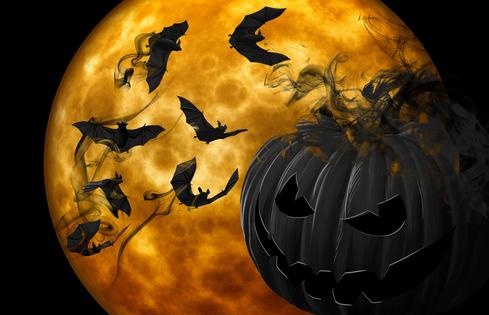 Each day, 2.5 quintillion bytes of data are created. As more sensors find their way into everything from smartphones to household appliances, cars, and entire cities, it's possible to gain unprecedented insight into the behaviors, motivations, actions, and plans of individuals and organizations.
"Privacy is gone," said Walter O'Brien, founder and CEO of Scorpion Computer Services, the real-life company (with a real live person) upon which the CBS TV series Scorpion is based. "If it's online, it's possible to get at it."
Information is in high demand because it represents power and money. People and organizations are willing pay handsomely for information, whether it's a data feed, a trade secret, IP, credit card numbers, email addresses, passwords, or personal identities. "So much information that consumers deem personal is, in fact, quite readily accessible," said Yoram Golandsky, CEO of cyber-risk consultancy and solution provider CybeRisk Security Solutions, in an interview. "There isn't one repository that can't be broken into. Eventually we find a way in."
Danny Rogers, co-founder and CEO of information security company Terbium Labs estimates that 20% of the US population has been affected by a data breach, based on some rough sampling he did. When searching for a particular compromised email address on the Dark Web, Rogers discovered it had been leaked via 50 different sources.
[ Having trouble making sense of disparate data? Read Data Visualizations: 11 Ways To Bring Analytics To Life. ]
"It's a massive problem. Personal information is being disseminated far and wide. I don't think people appreciate how far and wide," said Rogers, in an interview. "It's getting to the point where you have to assume your data is not safe with anybody."
While the warnings may sound alarmist or even paranoid, consider the sources: A world-class hacker and security expert, another sought-after security expert, and a Dark Web expert. Happy Halloween, kids. Here are 14 scary examples of what can be done with data.
Lisa Morgan is a freelance writer who covers big data and BI for InformationWeek. She has contributed articles, reports, and other types of content to various publications and sites ranging from SD Times to the Economist Intelligent Unit. Frequent areas of coverage include ... View Full Bio
We welcome your comments on this topic on our social media channels, or
[contact us directly]
with questions about the site.