Big Data, Analytics Sales Will Reach $187 Billion By 2019
Market research firm IDC forecasts a 50% increase in revenues from the sale of big data and business analytics software, hardware, and services between 2015 and 2019. Services will account for the biggest chunk of revenue, with banking and manufacturing-led industries poised to spend the most.
Data is the driving force underlying market disrupters such as ride-sharing service Uber. Data and analytic projects dominated the top of InformationWeek's Elite 100 list in 2016. So it's no surprise that IDC's most recent forecast for the big data and business analytics market shows significant revenue growth for the next five years.
IDC predicts revenue from the sales of big data and business analytics applications, tools, and services will increase more than 50%, from nearly $122 billion in 2015 to more than $187 billion in 2019. The analyst firm estimates revenue by technology, industry, and geography in its Worldwide Semiannual Big Data and Analytics Spending Guide.
Service-related opportunities are expected to account for more than half of all revenue during the forecast period, according to IDC. IDC broke down those services even more into IT Services and Business Services. It said that IT Services are expected to bring in more than three times the annual revenues of Business Services.
[How big will IoT get in the next five years? Read Gartner: 21 Billion IoT Devices to Invade by 2020.]
After service, at number one, software is the next biggest revenue generator in big data and business analytics, according to IDC, with sales expected to generate more than $55 billion in revenues in 2019. Nearly half of those revenues are expected to come from purchases of end-user query, reporting, and analysis tools, and of data warehouse management tools, according to IDC.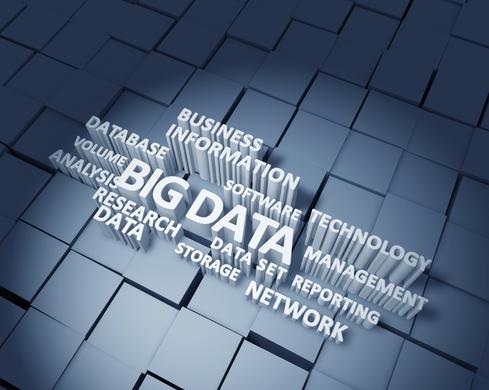 Organizations are expected to spend on hardware specifically in the big data and business analytics realm. IDC is forecasting hardware spending to hit nearly $28 billion in 2019.
In a prepared statement, Dan Vesset, group vice president of analytics and information management at IDC, said:
Organizations able to take advantage of the new generation of business analytics solutions can leverage digital transformation to adapt to disruptive changes and to create competitive differentiation in their markets. These organizations don't just automate existing processes -- they treat data and information as they would any valued asset by using a focused approach to extracting and developing the value and utility of information.
Industries Reaping Big Data Rewards
Breaking it down by industry, IDC said the largest revenue opportunities are in manufacturing and banking -- with discrete manufacturing forecast to reach $22.8 billion in 2019, banking predicted to reach $22.1 billion in 2019, and process manufacturing expected to reach $16.4 billion in 2019.
IDC identified four other industries expected to generate revenues of more than $10 billion in 2019 -- federal and central government, professional services, telecommunications, and retail.
Meanwhile, the industries that experience the fastest revenue growth in big data and business analytics revenue are expected to be utilities, resource industries, healthcare, and banking.
Size Matters
The biggest organizations are expected to be the biggest purchasers of big data and business analytics applications, tools, and services. IDC said sales of these products to companies with more than 500 employees are expected to generate a combined total of more than $140 billion in revenue in 2019.
"There is little question that big data and analytics can have a considerable impact on just about every industry," said Jessica Goepfert, program director for customer insights and analysis, at IDC, in a statement. "Its promise speaks to the pressure to improve margins and performance while simultaneously enhancing responsiveness and delighting customers and prospects. Forward-thinking organizations turn to this technology for better and faster data-driven decisions."
Breaking out Geographies
IDC also broke down the forecast numbers on a geographic basis. The US will account for more than half of all revenue generated by sales of big data and business analytics software, technology, and services, the company said. By 2019, IDC said it expects revenue generated by the US market for big data and business analytics solutions to exceed $98 billion.
After the US, Western Europe will generate the second highest revenue for vendors of big data and business analytics products and services, followed by Asia/Pacific (excluding Japan), and Latin America.
Two regions expected to generate the fastest growth in revenue from the sales of big data and analytics products during the five-year forecast period are Latin America and the Middle East and Africa region.
Jessica Davis is a Senior Editor at InformationWeek. She covers enterprise IT leadership, careers, artificial intelligence, data and analytics, and enterprise software. She has spent a career covering the intersection of business and technology. Follow her on twitter: ... View Full Bio
We welcome your comments on this topic on our social media channels, or
[contact us directly]
with questions about the site.