Big Data's Big Picture: An Insider's View
Platfora CEO Ben Werther says re-creating SQL analysis on top of Hadoop won't unlock the huge value in big data. Business must connect the dots across silos of data.
Ben Werther seems to show up in interesting places at interesting times. And wherever he goes, he brings a knack for articulating the grand vision. Such is the case today in the big data realm.
Werther was at Siebel and at Microsoft when those companies seemed to be doing everything right. He was at Greenplum from 2007 to 2010, when that company, along with Netezza, was shaking up the data warehousing world. And he had a brief stint at DataStax, the NoSQL company, where he worked on the company's product focus.
Now CEO of Platfora, Werther says his company is helping to define the new category of big data analytics. It's not a replay of business intelligence and SQL on a new platform, he insists. Big data questions and opportunities transcend silos of data and limited fact tables that weren't designed to encompass what he describes as bigger, broader questions.
Here's Werther's take on how and why companies should "connect the dots" in a more holistic way.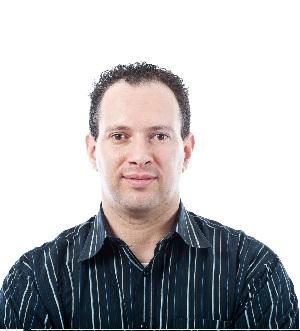 InformationWeek: Platfora has offered its analytics platform for Hadoop for about seven months and you talk about creating a new market for big data analytics. Is that really new?
Werther: We're looking at a class of big data problems that go beyond simply trying to re-create traditional business intelligence for the big data world. We're seeing again and again, at almost every company that we work with, that the capabilities that BI and SQL give them are fine, but the types of data and the types of questions that they inevitably want to get to go far beyond that.
In the old world, you'd look at sales by store and so on, but in the new world you want to look at things like clickstream behavior and how it relates to physical store activity. Companies want to do A:B testing across their products to optimize for downstream revenue, not just clicks. They're connecting the dots across the old traditional data sources and adding this new world of digital clicks, ads, and mobile and social data.
IW: A lot of people are pushing back and saying that big data is hyped. Would you agree?
Werther: There is that talk, but I think we're seeing a change in the narrative that suggests that big data is really underhyped. Big data is the largest economic opportunity of our lifetimes. The kinds of questions and capabilities that companies that do this right are going to gain are going to give them enormous competitive advantage. Within that, big data analytics -- the ability to actually derive value from these collections of raw data -- is really the hottest and most important category.
The latest numbers from Wikibon see this growing to a $7 billion industry by 2017. That's striking given that if you look at business analytics overall, it's in the $15 to $20 billion range. That's basically saying that at least one third of the business analytics market is going to get disrupted.
IW: It won't be an incremental add to the existing market -- just a $7 billion shift in the current $15 to $20 billion spend?
Werther: Nobody knows for sure, but I think we're seeing significant erosion [of the old market]. I think there's a recognition that you end up with siloed, limited answers using the old ways. Companies are trying to ask deeper questions that correlate behavior and actions across multiple domains of data -- clickstreams, mobile, social, sensors, transactions, and the rest -- to make pattern-based decisions. That's incredibly difficult for companies today.
We see this leading to two types of companies: those that run on facts that are trying to connect the dots, and the majority of companies that live with most of those classes of data that I mentioned living in silos. How does clickstream, mobile, and the rest fit the business and the boardroom decisions? It doesn't in the old world because it's viewed as niche stuff. The kind of companies that we see doing it right -- these fact-based enterprises -- include customers of ours like Disney, Netflix, The Washington Post, and Shopify.
IW: So how are these companies connecting the dots?
Werther: I can't talk about all of them, but The Washington Post is an interesting example. We got in before the Bezos acquisition, and they already had this mindset about understanding the [content] pay wall. They wanted to understand the type of content and different apps that people want to consume from different sources. They're trying to understand not just the point activities, but the patterns of behavior based on the source of the visit. They're looking at what types of content will resonate the most and translate into the kind of outcomes they're trying to achieve.
Another customer we can talk about is Edmunds.com. It was gathering data from its website, driving leads to its dealer network and trying to innovate around new products for car buying. The data went into a conventional database, and in that context they could only answer very shallow, point questions -- how many clicks, how many conversions and so on. But they couldn't do testing to try to improve the experience and product optimization. They also have Adobe Omniture [Web analytics], so they could do some path analysis, but that doesn't tell them much about what happens beyond the Web side of the operation.
Our initial activity at Edmunds.com was about supporting the transition to using Hadoop. They decided they needed to move to Hadoop because they had a lot of data they couldn't access before. They wanted to use that data and new sources to ask deeper questions.
IW: So what are some examples of new data and bigger questions at Edmunds?
Werther: Their clickstream data, for example, was tagged with all sorts of important attributes that gave them segmentation data and other augmentations that weren't possible in the conventional database environment. The big step was making it accessible to business users. With Platfora, they've enabled the business analysts to do data discovery and visualization from Hadoop.
The future is where it gets really exciting, because instead of just doing path analysis and Web analysis to optimize clicks, they're doing path analysis to optimize revenue. They're connecting the dots across the different types of data -- clickstreams, downstream transactions, and auto-dealer-network data -- so business users can optimize to the metric that matters and not just be stuck with the fiction, feeling, and faith that comes from data that gives you a limited view of events.
IW: BI vendors have talked about "data-driven enterprises" for years. What's really different here?
Werther: What's different is that the whole industry has been built around a traditional data warehousing structure where you have a fact table in the middle and then dimensions around that. But that makes it very hard to connect the dots across different types of events and ask questions about patterns of behavior. We've inverted that so you have the subject, the customer, for example, in the middle and all the event streams around that.
IW: Plenty of vendors talk about developing a more holistic view that spans the silos. Is this really unique to the emerging big data trend?
Werther: Companies are talking about it, but most vendors are just working on rebuilding SQL on this new stack. That doesn't address the big questions I'm talking about because SQL isn't designed for doing event-correlation with behavior.
IW: And yet one of the big trends in 2013 has been the SQL-on-Hadoop movement because people are saying we can't rely on data scientists and code writing to ask all these questions. Doesn't the SQL option at least give more people access to big data?
Werther: BI and the traditional ways of looking at data are designed for certain types of questions and certain types of data. People are starting to realize it's not about re-creating the old. With big data analytics, you can actually develop a 360-degree view of customer behavior. It makes the old questions look pretty thin.
BI might give you pretty dashboards, but they don't really contain the data that you need to make fact-based decisions. There are plenty of good, smart people trying to work with the technologies, but their ability to ask the right questions has been very limited. Big data analytics is going to change that. It's not about trying to re-create BI in this new world and it's not about coming up with crazy ways to use data science. It's about basic business questions like customer lifetime value and the ability to understand patterns of behavior that let you directly change the way you work with customers.
There's no single migration path to the next generation of enterprise communications and collaboration systems and services, and Enterprise Connect delivers what you need to evaluate all the options. Register today and learn about the full range of platforms, services and applications that comprise modern communications and collaboration systems. Register with code MPIWK and save $200 on the entire event and Tuesday-Thursday conference passes or for a Free Expo pass. It happens in Orlando, Fla., March 17-19.
We welcome your comments on this topic on our social media channels, or
[contact us directly]
with questions about the site.