Data Products: 9 Best Practices To Minimize Risk
Data generation, collection, and analysis are making their way into more types of products and services. The trend is creating new opportunities for innovation, some of which are so impactful, they're causing some companies to revisit their business models. The path to success isn't always obvious, however, so here are a few best practices to keep in mind.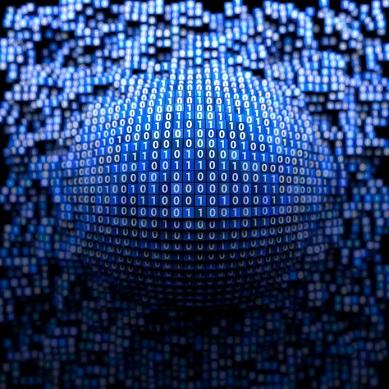 Data is finding its way into just about every type of modern product and service. As a result, some companies are necessarily rethinking their business models, product strategies, customer engagement strategies, and supply chain strategies. Meanwhile, entrepreneurs and intrapreneurs are discovering entirely new solutions to age-old problems.
"Our traditional business model, the way we provide products and services, is being disrupted because people -- especially Millennials -- do not look at a big book of codes," said Nataniel Lin, analytics and strategy lead at the National Fire Protection Association (NFPA), in an interview. "We're in the process of becoming a 120-year-old startup. Essentially, we're leveraging all the data that's available out there and aggregating data to create unique value and solutions that up until today were not possible."
In NFPA's case, data is flowing in from connected IoT systems in homes and commercial buildings, insurance companies, and other sources. Lin is working with 26 different property and casualty insurance companies with the goal of anonymizing and aggregating data in a way that benefits all of the companies without exposing them to privacy or security risks. That way, the companies can have a more objective view of revenue, profitability, and risks than would be possible using only their own data.
[Looking to make your analytics agile? Read Agile Analytics: 11 Ways to Get There.]
In the agriculture industry, farmers, crop consultants, commodity traders, and food security analysts are consuming agriculture and weather data to make more informed decisions. Agronomic data provider and data management company aWhere is working with agriculture software companies, commercial agricultural research groups, and information providers, including mobile network operators, to change how agricultural decisions are made. Its data comes from a number of sources, including satellite sensors, ground radar stations, weather stations, and other sensor-based devices.
"[Originally], our founders were working on agricultural research projects in Africa where the challenge was a lack of data. We developed techniques and methodologies to model weather across the landscape using a variety of other data sources to model virtual weather stations everywhere and give a complete picture of the climatology," said Stewart Collis, cofounder and CEO of aWhere, in an interview.
Those initial efforts enabled the aWhere founders to assess agricultural risks and understand the impact of growing different crop varieties. Farmers now use the same data to more effectively manage the impact of weather variability and assess the impact of weather events on global agricultural production.
While it's becoming more common to offer data products as part of a company's overall business strategy, the attractiveness of potential opportunities can sometimes blind founders and executives to some of the common risks and pitfalls that cause their companies to stumble. To minimize their potential effect, consider these best practices.
Lisa Morgan is a freelance writer who covers big data and BI for InformationWeek. She has contributed articles, reports, and other types of content to various publications and sites ranging from SD Times to the Economist Intelligent Unit. Frequent areas of coverage include ... View Full Bio
We welcome your comments on this topic on our social media channels, or
[contact us directly]
with questions about the site.