How Educators Can Narrow Big Data Skills Gap
With data scientists in short supply, the US must step up its game to compete globally, says educator.
A lot has been written about the shortage of data scientists, and how universities can do a better job of training the next generation of big data experts.
But what role should K-12 education play in this effort? According to Ken Chelst, professor of operations research at Wayne State University in Detroit, one critical problem today is that Americans lack the analytics skills to solve everyday problems.
"I have two goals: To get more people interested in this stuff as a career, and I'm equally interested in creating educated consumers of advanced analytics," said Chelst in a phone interview with InformationWeek.
Chelst is actively involved with the Institute for Operations Research and the Management Sciences (INFORMS), a 10,000-member international organization of analytics professionals. Earlier this year, the organization launched its certified analytics professional (CAP) program, which is designed to provide the rigorous certification needed for big data careers.
[ Small- to medium-size businesses don't need an on-staff data scientist. Read more: Are You Recruiting A Data Scientist, Or Unicorn? ]
As chair of the INFORMS K-12 Committee, Chelst has strong opinions about analytics, not only in how it applies to the world of big data, but also to the day-to-day life of the average consumer.
"We need more educated consumers in how this stuff can be used," said Chelst. "You go to a website that lists 16 different healthcare plans -- how do you combine all of the information? Simple, multi-criterion decision modeling, which is based on algebra, could facilitate that type of thinking."
Today's Common Core Standards, a US education initiative that states what K-12 students must know in math and English at the end of each grade level, is helping give students analytics-problem solving skills, said Chelst. But, he added, Common Core has its shortcomings too.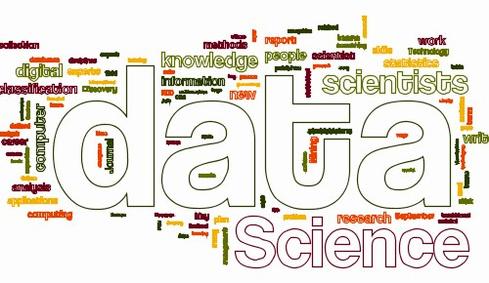 "It's creating standards, and standards are good," he said. "One of the things that Common Core requires you to do, from the earliest grade through high school, is understand how you got your answer, and be able to explain it."
However, Common Core doesn't go far enough to motivate students to become analytics professionals. "It's not driven by real-world context," said Chelst.
At the 7th- or 8th-grade level, for instance, students should learn the concept of multiple-criterion decisions, where the goal isn't to find a single number, but rather one with multiple objectives.
"The first example is helping your parents pick a cellphone plan," said Chelst. "The math is basic algebra, like picking a used car or university."
Common Core continues the educational tradition of preparing math students for calculus, but Chelst believes that approach isn't necessarily best for everyone.
"For the vast majority of people... algebra, and its application, has far more applications than calculus," he said.
INFORMS trains high school teachers on the educational concepts that Chelst has helped develop. For instance, one pragmatic lesson involves overbooking, a common practice among airlines and hotel chains.
"If you get a job at a major (company) like the Marriott Hotel system, you'd like to understand what the concepts of overbooking are," said Chelst. "The key to understanding it (is to do) all these small problems, becoming an educated consumer, and eventually maybe becoming excited by this math."
At the very least, students would gain valuable, pragmatic knowledge that answers the age-old question: When will I ever use this in my day-to-day life?
"At the minimum, you'll be able to interact more intelligently with a certified analytics professional, who can then do the hard (math)," said Chelst. "You can ask tough questions of the analytics professional, and that's what I see as [being as] important as a career in analytics."
You can use distributed databases without putting your company's crown jewels at risk. Here's how. Also in the Data Scatter issue of InformationWeek: A wild-card team member with a different skill set can help provide an outside perspective that might turn big data into business innovation. (Free
registration required.)
We welcome your comments on this topic on our social media channels, or
[contact us directly]
with questions about the site.