How To Use Data To Outsmart Your Competitors
The pressure's on to use data to outsmart your competitors. Here are six ways companies can use data to imagine and even re-imagine what's possible.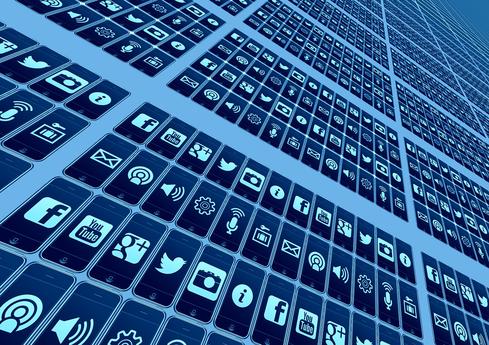 "Business as usual" can be a risky business practice, especially when there's cultural resistance to change. While some companies are embracing agile practices, there are a number of data-related barriers that keep companies from reaching their potential, most of which have to do with people, processes, and technology.
Industry disruptors make a point of using data in ways that other companies have not mastered, or may have not even considered. According to McKinsey & Company, most established businesses have not yet achieved impact at scale.
The clock is ticking, though, because the ability to leverage data is becoming less optional with time. For one thing, the competitive pressures have become obvious in virtually every industry. In addition, having a coherent data strategy is becoming a requirement on Wall Street. According to a forthcoming survey by Institutional Investor and KPMG, 24% of analysts have already revisited their opinion of a company or revalued it based on its data and analytics strategy. By 2018, that number will nearly double to 45%.
"When you think about the 6,000 publicly listed companies in North America, that's about $30 trillion of market cap," said Marshall Toplansky, managing director of KPMG Advisory Services, in an interview. "It seems it's going to be a very high-stakes game. Change is going to be forced on [public companies] if they don't embrace it themselves."
Corporate culture is a major obstacle, however. Most companies are so vested in perpetuating their current business model that they want everything having to do with data and analytics to tie back to that business model, Toplansky said. They're also clinging to age-old decision-making processes.
"[For] most companies, when you think about how decisions are made, what comes to mind is a bunch of people who are smart sitting around a conference room table, diving into new pieces of information that they might not have had before in order to create new insights that would allow them to make a decision that might be different from a decision they made before," Toplansky said. "Data analytics isn't about insights. It's about speed."
There is also a misconception that more of the same data types will enable companies to magically realize significant business improvements -- even though it's outside data that's driving the data analytics revolution.
"The view is limited by the inputs and the data that [decision makers have] been using to model it in the past," Toplansky said. "It's being able to pull in unstructured, semi-structured, and structured data from outside data sources, put them into models, and see how they correlate with performance, that opens up companies to new ways of thinking."
Upstart disruptors, and even some very mature organizations, are using data to inform their business models, and in some cases that requires radical shifts in mindsets and corporate cultures. Other companies may ignore or disregard signals that are inconsistent with the current business model or the current way the company operates. Leveraging data requires adjustments at several levels. However, many companies are still struggling with data-quality issues and information silos that hinder their ability to imagine what can be done with data. Here, we reveal six strategies for coming up with creative ways to use big data.
Lisa Morgan is a freelance writer who covers big data and BI for InformationWeek. She has contributed articles, reports, and other types of content to various publications and sites ranging from SD Times to the Economist Intelligent Unit. Frequent areas of coverage include ... View Full Bio
We welcome your comments on this topic on our social media channels, or
[contact us directly]
with questions about the site.