IBM's Strategy Fails To Boost Revenue, Impress Investors
IBM embarked on its first quarter breaking out "strategic imperatives," as part of an effort to showcase businesses such as cognitive computing that the company believes will shape its future. Yet, overall IBM's revenue experienced a decline compared to last year's first quarter.
IBM revenues dropped in the first quarter of 2016 to $18.7 billion, down from $19.6 billion during the same period a year ago. The figures make this the 16th straight quarter of declining revenue. The news came as part of the tech giant's first-quarter revenue announcement.
The announcement marked the first time IBM broke out its financial performance by new segments to highlight what the company is calling "strategic imperatives" -- high-growth new businesses that executives say are the future of the company.
IBM reported earnings per share of $2.09 for the first quarter, compared with $2.35 for the same period last year.
Bernstein Research senior analyst Toni Sacconaghi said that IBM's guidance for earnings per share in the second quarter implied the figure would be about $2.85 -- which is about 60 cents below Wall Street analyst estimates, even though the company is maintaining its guidance for the full year.
Investors on Wall Street expressed their disappointment in the revenue number and outlook with a 4% lower opening price for IBM shares on Tuesday, the morning after the first quarter earnings announcement. But some observers saw the report as a positive for the company's longer-term goals. Krista Macomber and Stephanie Long, senior analysts with Technology Business Research Inc., say they believe that the Q1 results show IBM's commitment to a bigger transformation.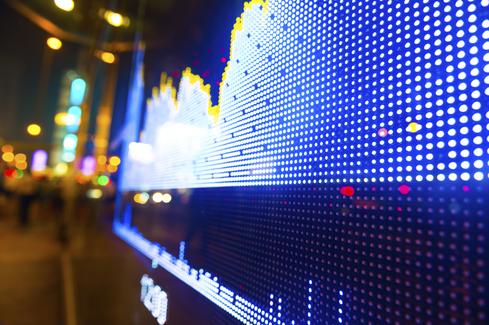 "IBM's restructured business and financial reporting structure demonstrates commitment and confidence as it continues its multi-year journey to transforming from its legacy hardware- and outsourcing-led roots, built over more than 100 years, and into an enabler of modern, digital transformation for customers," the analysts said in a statement sent to InformationWeek after earnings were released.

Learn to integrate the cloud into legacy systems and new initiatives. Attend the Cloud Connect Track at Interop Las Vegas, May 2-6. Register now!
IBM SVP and CFO Martin Schroeter told analysts during the earnings call that over the last 12 months, IBM's strategic imperatives delivered $30 billion in revenue, representing 37% of total revenue. He also commented on recent layoffs.
"This quarter we took significant actions to transform our workforce and shift our skills base to new areas and to improve our structure primarily outside the US," he said, and that resulted in a pre-tax charge of $1.5 billion. Schroeter emphasized that the layoffs were not a capacity reduction for the company; they were about reinvestment in new areas.
IBM's Segment Financials
What does the financial breakout look like for IBM's new segments?
Cognitive Solutions delivered nearly $3.98 billion in revenue in the first quarter of 2016, compared to $4.05 billion in the same period a year ago. This segment includes solutions software such as analytics and security. It includes what IBM says are new opportunity areas such as Watson Health and Watson IoT, "opening up revenue and profit pools beyond traditional IT," Schroeter said. "Because we're building new businesses in new markets, they'll ramp over time."
Global Business Services delivered $4.13 billion in revenue for the quarter, down from $4.32 billion in last year's first quarter. Schroeter told analysts that this segment is unchanged, but that GBS has been shifting its business toward solution areas such as cognitive computing and creating new consulting practices around these areas.
Technology Services & Cloud Platforms delivered $8.42 billion in revenue in the first quarter, down from $8.55 billion in last year's first quarter. This segment includes IBM's Global Technology Services business and its cloud infrastructure and platform capabilities. Products in this segment include WebSphere.
Systems delivered $1.67 billion in revenue, down from $2.14 billion in the same quarter last year. This segment includes the company's hardware offerings, such as z Systems, and the software that goes with these systems.
Global Financing delivered $410 million in revenue for the first quarter of 2016, compared to $461 million during the same period last year. This segment remains essentially unchanged. It is the client and commercial financing and used equipment sales business.

Jessica Davis is a Senior Editor at InformationWeek. She covers enterprise IT leadership, careers, artificial intelligence, data and analytics, and enterprise software. She has spent a career covering the intersection of business and technology. Follow her on twitter: ... View Full Bio
We welcome your comments on this topic on our social media channels, or
[contact us directly]
with questions about the site.