Weathering the Data Storm – 4 Steps to Analytics Success
Finding data sources is only the first step in a successful data analytics strategy. After that, the hard work begins.
To say that today's data universe is expansive would be an incredible understatement. The data sets available to enterprises are infinite, and strategically tapping into these sets to generate actionable insights is complex.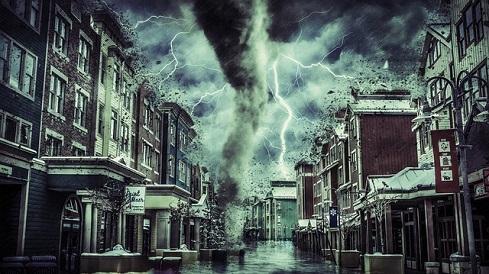 With this in mind, accessing the data isn't the only thing that companies need to master. They must also be able to identify the differences between good and bad data sources; they must be able to analyze the data in a way that makes sense for their business; and they have to have a keen eye for new data sources and sets that could impact their businesses in new ways.
With these transformational advancements and considerations, data and predictive analytics responsibilities are no longer solely the job of the IT department, but a collaborative function that must be shared across departments – plus collaboration with partners who understand data management and value – to deliver results.
Step 1: Identify your end goal. Before any data purchases or partnerships are pursued, or before you embark of an analysis project with your company's own data sets, it is important that every executive stakeholder in the organization is clear on what the goal of the project will be. Whether you are a home improvement store looking to increase sales over the winter or a restaurant chain looking to revamp its menu, the end goal ultimately will dictate the data you need and the predictive analysis that results from the project. Understanding and acting on data will require additional strategic planning and resourcing, so the organization must be aligned at the start.
Step 2: Identify the good, the irrelevant, and the unusable. Not all data is created equally and knowing the source of your data is critical to the success of any resulting analysis or actions. The sheer quantity and accessibility of data is important, but data quality should always be the primary consideration. Working with skilled data scientists to sift through the sea of information and pinpoint the most accurate and relevant data is crucial to ensuring your analysis stays on task to achieve your goal.
Step 3: Data is only as good as the people interpreting it. Once you've begun your data analysis, it is important to have individuals reading the resulting models who are experienced and skilled in your field. These interpreters will be able to leverage their own expertise to read the models in a way that computer programs simply cannot. In a world where data-driven decisions and automation continue to reign, the "human" element in being able to understand data models and their significant implications is critical to success of any business.
Take the weather industry as an example. Weather data affects everything we do – consumer sentiment and actions that impact supply chain planning, logistics, promotions, and much more. Managing over 27.5 billion data requests per day, AccuWeather is a global leader in big data and predictive analytics because it manages and interprets data through an experienced team of data scientists and meteorologists who know the business of weather.
Step 4: A picture speaks 1,000 words. When presenting the results of your data analysis, leverage visuals that don't just deliver the results, but rather illustrate the insights that the analysis yielded in helping to meet the project goals. Charts and graphs that bring your key findings to life will be worth the most in communicating your results and insights to your audience. The ability to translate the complex into clear, concise, and actionable findings is a critical step to driving organizational understanding and agreement.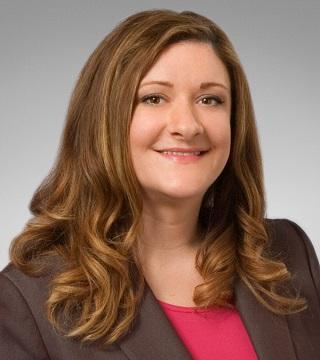 Data analysis is critical to the success of any business, but that success ultimately hinges on a company's ability to approach it in a strategic, efficient and effective way. By defining the goal of the analysis, identifying the best data for the project, leveraging a combination of computer and human analysis of the results, and communicating clearly to convey a compelling story, you will weather the data storm and continue to establish yourself as a successful data intelligence leader.
Rosemary Radich is Head of Business Intelligence and Data Analytics at AccuWeather, leading statistical analytics and predictive modeling. In her role overseeing AccuWeather's dedicated global weather data science and analytics team, Radich identifies marketplace advantages for clients, applying the most accurate, robust and detailed big data sources, AccuWeather's proprietary IP, and comprehensive, advanced analyses to inform predictive models.
The InformationWeek community brings together IT practitioners and industry experts with IT advice, education, and opinions. We strive to highlight technology executives and subject matter experts and use their knowledge and experiences to help our audience of IT ... View Full Bio
We welcome your comments on this topic on our social media channels, or
[contact us directly]
with questions about the site.