Recent studies have shown that enterprises are embracing advanced analytics and big data projects. But are they getting real value out of these efforts? Or are we headed for a period of disillusionment? Newly private Informatica has refocused on a mission to help enterprises turn their data investments into projects that drive real business value and avoid the disillusionment pitfall.
CEO Anil Chakravarthy spoke with InformationWeek in an interview about the company's mission, and the trends and opportunities he sees ahead this year.
Informatica appointed Chakravarthy as CEO this month, almost six months after naming him as acting CEO in conjunction with the company's acquisition by two private equity firms. The acquisition by Permira funds and Canada Pension Plan Investment Board -- along with strategic investments from Microsoft and Salesforce -- was completed in August 2015. The acquisition took Informatica private and gave the company "more flexibility and more time to implement our transformative innovation roadmap and to evolve our business model," the company's then CEO and chairman, Sohaib Abbasi, said in a prepared statement at the time.
[Looking for more about Informatica and its big data efforts? Read Informatica Big Data Management Platform Aims for Next-Level Integration.]
Now Chakravarthy has gained the board's seal of approval with a permanent appointment to the top job, and has named a number of executives to help implement the mission, including former SAS chief marketing officer Jim Davis, who comes aboard as EVP and CMO of Informatica, and Doug Barnett as EVP and CFO.
Chakravarthy, who had previously served as Informatica's chief product officer, told InformationWeek that his company is focusing on six technology areas going forward -- big data, cloud, data integration, master data management, data quality, and data security. He says the company has already been ranked by Gartner as a leader in Magic Quadrants related to each of these areas. But the real key to success for Informatica is turning the technology into something that enterprise customers can use to drive revenue, profits, or other real business returns.
"There's a lot of interest in doing [big data] proof-of-concepts or pilot projects," he said. But for these projects to be funded and deployed fully, "there has to be a business case. Somebody has to be accountable for how to deliver that business value."
Information Revolution
That is a big part of why Informatica appointed Davis as CMO, Chakravarthy said. While customers are incorporating additional data streams into their big data efforts, they have not necessarily been getting more value out of that data. That's where Davis, who wrote the book Information Revolution, comes in.
"He has a lot of experience working with senior-level customers on how to get business value out of these technologies," Chakravarthy told InformationWeek. That's something that needs to happen before these technologies can be adopted more broadly within enterprises, beyond the pilots and the proofs-of-concept, he said.
The goal is to provide real ROI numbers around projects, and those numbers must show the new value gained beyond what was previously possible.
Transamerica's Story
For instance, insurance giant Transamerica was already using customer data and marketing data, but wanted to take it a step further. The company wanted to look at which households were buying its products and which households were not, so that it could gain a better understanding of which of its marketing programs were most effective. The company added more data to the mix in order to perform this analysis, and some of that data came from third-party sources.
"The amount of data was so overwhelming they could not finish the analysis," Chakravarthy said. Transamerica ended up using Informatica with Hadoop to complete the project. A project that would have taken weeks took about two hours. Transamerica presented its project at the Strata + Hadoop World conference in New York in October 2015.
"That's what we mean by the power of big data -- being able to combine structured and unstructured data to address problems that have material business value," he said. "That's our point of view. That's where customers are going to see a lot of value."
Trends for 2016
In the coming year, Chakravarthy believes that these kinds of projects will continue, but enterprises are looking to put more of them in the cloud.
"The biggest trend we see is that customers have figured out how to combine the cloud with big data," he told InformationWeek. That's a testament to how far the technology has come in the past few years.
"A couple years ago, if somebody wanted to do a Hadoop-based project, they spent a considerable amount of effort just standing up the Hadoop cluster. It was new technology. Even getting it going was a fair bit of effort," Chakravarthy said. But that's changed with the development of tools that are available in the public cloud.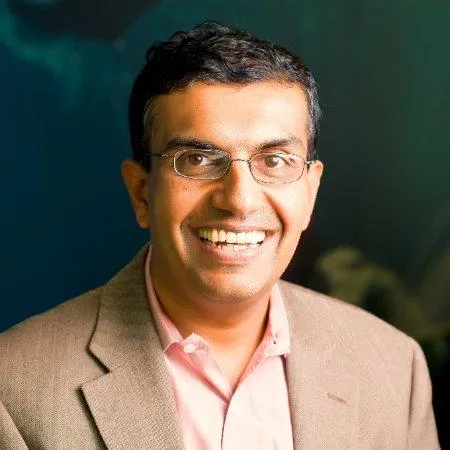 "Over the course of the last year, you have Amazon with Elastic MapReduce, Microsoft Azure, even Google with their own Hadoop," he said. "Just like you'd spin up a server on Amazon, you can now spin up a Hadoop cluster. You can combine it with other more traditional technologies like data warehousing, because those are now available on the same public cloud."
Informatica has forged partnerships with both Amazon Web Services (AWS) and Microsoft Azure, making all its technology available on those cloud platforms. The company also works with Salesforce.com.
"We have technologies that are first-class citizens in the cloud," Chakravarthy said. "That's where our focus is. Customers can get the benefit of all our data management technologies there."
Informatica Roadmap
So what about new product developments for 2016? Informatica already made major updates to its Big Data Management platform in November 2015, and Chakravarthy said future product roadmaps will be "continuing this trend of how to get business value and enable business users to access data more easily while allowing IT to manage it."
He said, "This year we'll unveil a new product that combines the best of what IT wants and business wants."
[Editor's note: This article has been updated to better reflect Sohaib Abbasi's past titles with Informatica.]
Are you an IT Hero? Do you know someone who is? Submit your entry now for InformationWeek's IT Hero Award. Full details and a submission form can be found here.