Mergers and acquisitions are on track for quite a robust period of activity this year. Deloitte, in the State of the Deal, M&A Trends 2019 report, also noted that 76% of M&A executives at U.S.-headquartered corporations and 87% of M&A leaders at domestic private equity firms expect the number of deals their organizations will close over the next year to increase. The deals will be larger, according to 70% of those surveyed. Deloitte respondents also selected banking and securities as a key sector headed for more convergence. Amidst the heady debate over which types of deals in banking and securities will play out, the issues of IT and its role in integration rarely get early attention.
Deloitte's report notes that both corporate and private equity respondents rank effective integration as the single most important factor that leads to a successful transaction (23% this year, up from 21% last year). To put it simply, IT is the engine of integration here, so it is prudent to start thinking of IT and what an effective integration strategy looks like well before the proverbial ink dries on the deal.
Incorporating a clearly defined IT integration strategy into any M&A process also maps to the greater industry trend in which chief information officers, and their IT teams, are getting more power in the executive conference room. As Forrester notes in its 2019 Predictions report section, 'CIOs Take the Reins,' organizations are realizing CIOs must be the primary lead on technology initiatives like AI and critical data governance as well as evaluating any technology for its ability to add customer value.
CIOs and IT teams are now far more closely connected to the successful outcome of organizations, and this applies to M&As in which companies are merging IT operations, different corporate cultures and even varying perceptions of timelines for success. The Deloitte report cites 40% of respondents saying half of their deals over the past two years have failed to achieve ROI objectives. About a third said gaps in integration execution during the acquisition led to the weak value and ROI. Also, 24% noted a lack of a well-defined strategy as another reason for failed expectations.
These statistics all point to the need for not only financial due diligence when considering an M&A activity but the critical need to ensure all IT assets and infrastructure is visible and there is a strategy in place to merge essentially two forms of an IT environment. Add to this mix the increasing pressures on organizations for regulatory compliance and it's evident CIOs and IT leaders should be in the room early on in any M&A discussions.
Acquiring firms therefore need clear visibility into their own and the target firm's IT architecture to drive fast, effective integration and to achieve market and ROI goals, post-acquisition. If not, they risk eroding value, and could create a situation where inaccurate timelines and cost estimates are produced.
Going from strategy to execution can be challenging. One firm may still have a largely, on-premise, legacy architecture while the other firm is heavily invested in cloud compute and storage. To be efficient in the merger, IT needs a unified view across all the workloads and infrastructure, regardless of platform. This can be achieved by using a centralized monitoring platform that gives IT visibility into these heterogeneous systems.
Having this centralized view, early on, also eliminates the waste and inefficiency so commonly found in organizations, many of whom have up to 10 or more different monitoring tools. With too many tools, the chances of conflicting data are highly likely, making it more difficult to identify needs, risks and potential performance issues. In the worst-case scenario, it could lead to misinformed decisions and eventually, costly downtime.
As the integration evolves, being able to have a unified view can help accelerate the path to the new organization acting as one IT team, ridding duplicate technologies and moving further toward a common goal of a successful merger.
CIOs and their IT teams are the technical engine of M&A integration. Organizations considering mergers this year can prevent expensive, poorly planned IT integration by inviting CIOs into the boardroom and working with IT to craft an early integration strategy which will support business value and ROI objectives.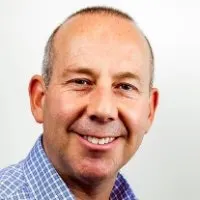 Mike Walton is the CEO and founder for Opsview, a company that provides insight into dynamic IT operations on-premises, in the cloud or hybrid.