To quote the playwright George Bernard Shaw, "There is no sincerer love than the love of technology." OK, he actually wrote "food," not "technology." But for me, both sentiments ring true.
You see, by day, I'm a tech executive with more than 20 years of experience, including my current role as chief information officer of a major Silicon Valley company. In my off hours, however, my interests turn to my other passion -- cooking.
The culinary arts are my joy, my creative outlet. You should see my kitchen -- dozens of cookbooks line the shelves and countertops, even tops of cabinets. In the past, I hosted a weekly Sunday dinner for 20 or more friends, featuring cuisine from around the world. I've loved to cook since I was young. Before choosing computer science as my collegiate field of study, I considered training to become a chef.
As the pandemic continues to keep us stuck at home, Americans are spending 30 more minutes each day in the kitchen compared to before, according to one study. People are finding solace in food, and I'm no different. As I made a list the other day of goodies to bake, it occurred to me that, lo and behold, cooking and enterprise technology have much in common.
It's true. Many of the same elements that make up a fine dish are conceptually similar to those that comprise high-quality IT delivery. How well a cook or IT leader gets them right can spell the difference between an excellent experience and a blasé one.
Here is a four-course meal of examples.
Visualization of a framework. The best cooks don't think in terms of items on a plate, they envisage how those items combine for a great meal. "Cooking is like painting or writing a song," Wolfgang Puck said. "Just as there are only so many notes or colors, there are only so many flavors -- it's how you combine them that sets you apart."
The same holds true for enterprise IT. It's not the myriad technologies that matter as much as how they fit together for the broader customer or employee journey. Each fit-for-purpose technology has a job to do and an objective to meet. All that matters is delivering a superior experience for the users, whether that's a small IT team that has to deploy and troubleshoot a software upgrade in 1,000 retail stores, or a network operator in a telco who has to roll out new subscriber services more quickly to stay ahead of competitors, or a cloud architect who needs to rapidly scale and tune the network to evolving business requirements.
Whether on a plate or in enterprise technology, everything must work on its own and together and as part of a larger whole. Both in the kitchen and in the network, it's all about delivering the best possible end-to-end experience.
Simplicity. "The greatest dishes are very simple," French chef Auguste Escoffier said. Taiwanese chef Steven Liu observed, "Good food is not about fancy techniques or delicate seasoning. It's about delivering humanity and emotion to the eaters."
Why should IT be any different? For too long, complexity was accepted as a given in enterprise IT. No more. Today, the goal is to "consumerize" enterprise IT -- make it more user-friendly without sacrificing functionality. The winners in the IT industry are now those that can nail simplicity.
As in a great meal, simplicity is the ultimate elegance.
The right portion sizes. A good dish should always contain the right amount of ingredients and leave diners feeling satisfied and well-nourished but not uncomfortably stuffed. Similarly, technology solutions should be scaled to the size of the problem -- not too much and not too little.
When assessing technology purchases, enterprise buyers will sometimes gravitate toward a large, expensive solution when a more cost-effective, targeted one will get the job done.
If a solution doesn't match the size and scale of your problem, you're going to over-spend and/or set yourself up for unnecessary complexity.
Presentation. Studies have shown that food presentation can make a dish taste better. In one, Oxford University scientist Charles Spence gave 60 people three salads -- each with the same ingredients but presented in different ways -- and asked them to rate each. One salad was put together without regard to presentation, one was neatly arranged, and the third was plated to resemble an artistic painting. Most chose the third salad.
Presentation also is a tasty concept for IT -- the entire experience of how easy it is to use the technology, the value that the user perceives (e.g. time savings or important insights gained), how the solution is supported. IT providers must constantly put the user first, from when they initially engage with the company to how they deploy solutions, to day-to-day operations, to upgrades and new service rollouts, and to the on-going support of existing services.
As these four points show, both cooking and IT can and should be a source of delight, not indigestion.
Bon appetit!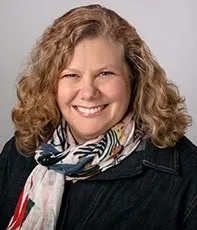 Sharon Mandell is Senior Vice President and Chief Information Officer at Juniper Networks