Innovative enterprises have made data collection and analytics a central part of digital transformation strategies. You need only consider the most successful and recognized companies to see how important data is to the innovators in the enterprise market.
IT leaders have been turning successful pilot projects into production systems that add value and benefit their organizations.
"Over the past few years we have convinced enterprises that capturing data and making use of that data is imperative to competitiveness," Sam Charrington, founder and principal analyst at CloudPulse Strategies told InformationWeek in an interview. "They've started to build out infrastructure to help them do that including Hadoop and Spark and other technologies."
Charrington is an expert in what enterprises are doing with this technology and what they need to do next. He will be moderating the Future of Data Summit, scheduled for the May 15 and 16 in conjunction with Interop ITX in Las Vegas.
"There are a whole new set of technologies on the horizon that are data-centric in nature and that enterprises are struggling to figure out how they fit in and how to take advantage of them," Charrington said. Those technologies -- including AI (artificial intelligence) and machine learning, are among the topics on the agenda at the Future of Data Summit.
It's one thing to talk about these technologies, but it's still another to see what they can do for real businesses.
"The Future of Data Summit will bring together experts who will talk about these horizon technologies and share some tips on how enterprises can start to ready themselves for these technologies and their implications," Charrington said.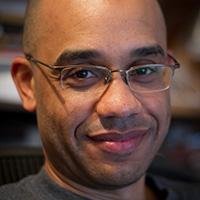 One of those speakers is Josh Bloom, CTO and founder of Wise.io, a predictive intelligence and AI company recently acquired by GE. Bloom's work has included going into enterprises and helping them apply artificial intelligence to automate tasks. For instance, some organizations employ support representatives to send form letters responding to customer complaints and inquiries. By applying AI to analyze the consumer notes, organizations can enable support representatives to deliver more relevant responses to customers and "do so in a way that the system is always learning based on interactions with customers," Charrington said.
The summit speakers will also explore many other topics, including the following:
Virtual reality and augmented reality technologies. Amy Peck is founder of EndeavorVR, a firm that helps enterprises implement these technologies.
Bitcoin and BlockChain. CEO and co-founder of Blockchain of Things, Andre De Castro will help enterprise attendees understand how these technologies can be used to help with IoT implementation.
AI operations. Eric Sammer, co-founder and CTO of Rocana will discuss artificial intelligence algorithms and applications.
Deep neural networks. James McCaffrey of Microsoft Research will address this topic, which Charrington says is behind many of the recent advances in cognitive services, speech recognition and image recognition.
"Enterprise practitioners and leaders are responsible for putting together a plan of attack for these technologies," Charrington said "There's a cacophony of vendors with different spins and takes on these different markets. One of the benefits of an event like this is you can hear from experts to share real experiences that they have had or their clients have had. It can help you create an action plan so you can leave with ideas for implementing a project."