As artificial intelligence enters all aspects of our everyday lives, we must contend with the potential social, economic, and managerial consequences of large-scale labor disruption. Over the past several months, a predominant narrative has taken hold: AI and automation will result in labor displacement and job losses. However, insufficient attention has been given to how AI can help combat workforce disruptions. In particular, business leaders can also use AI to better understand the demand for new roles, and plan for reskilling to address anticipated changes in the market for skilled jobs.
AI skills gap: Employer and employee perceptions
Let's face it, neither employees nor employers are fully ready for the level of change that's about to happen. As machines become progressively more intelligent, workers who can adapt to change and update their skill sets will be best equipped to work alongside smart robots.
A recent multi-part Genpact study surveyed C-suite executives, workers, and consumers, and indicated a gap between the likelihood that existing employee skillsets could handle AI tasks and the amount of resources companies allocate to strengthening those skills. Just one in four employees surveyed agreed their company equips them with the skills they need to take advantage of AI. The view of senior executives is no different. Only 38% say their organizations currently provide reskilling options to address technology disruption.
Using AI to anticipate and respond to future skills needs
The power of AI and machine learning used with large sets of labor data can help answer three significant questions for CEOs, HR leaders, and employees:
As a CEO, how do I negotiate the unintended social impact of AI technologies? How can I continue to maintain business agility?
As an HR leader, how can I develop and implement practical strategies to enhance workforce agility, while balancing the changes of AI disruption?
If AI displaces my current job, what type of work can I do close to where I live? What new skills do I need?
To illustrate what's possible, let's take a practical example. Genpact, in collaboration with Boston-based Burning Glass Technologies, conducted a pilot study that examined a broad cross-section of career profiles applying AI and advanced algorithms. The pilot examined multiple profiles across a range of occupations – IT, customer service, financial advisors, accounting – which automation and AI were likely to displace.
Here's what we found out:
AI helps identify "trending" job skills. By analyzing real-time labor market data, AI and machine learning algorithms can build a sophisticated database of jobs and requisite skills, as well as respective market demand for these positions. AI and natural language processing can parse resumes and analyze past job experiences and other factors to map all the skills people possess.
AI can help with understanding who has those skills, irrespective of job titles. AI engines can scientifically match an individual's unique skills profile with thousands of available jobs to identify possible (even seemingly unrelated) roles with the highest skills overlap. AI algorithms can also pinpoint the gaps in the individual's skillset to ensure a more a successful transition.
Our pilot uncovered numerous alternative career paths for people in those occupations. Paired with carefully chosen learning and skills training, employees can potentially transition to even more rewarding job options. The AI engine's recommendations were based on the unique experiences and skills of each individual.
What does this look like in practice? Let's take the role of a personal financial advisor. The AI engine recommended that a personal finance advisor could transition to a marketing manager or product manager role due to experience with research, market planning, and sales. Other relevant soft skills included communication and presentation experience.
These career options are also likely to offer higher compensation and have greater demand in that region (we looked at the Dallas market) compared to the current role. The role of financial planner was the next closest match, though it had significantly less demand in the area. These insights help individuals make informed choices across a broader set of viable career paths – many of which they may not have traditionally considered.
The path ahead for companies and employees
The following steps can help companies and employees better understand how to apply AI technologies to help with workforce planning and labor displacement:
Whether you're in the C-suite or you're an employee, it is important to be aware of the skills you need tomorrow. Often, new and complex abilities take years to build and may not be readily available in the market when you need them. Companies should conduct thorough audits of workforce needs based on organizational, marketplace, and geographic dynamics to develop a robust talent pipeline and roadmap.
AI's starting point is quality, clean data. Organizations must ensure they have a disciplined process of capturing employees' career histories, as well as regularly track and update their skills and proficiency levels. Including insights from unstructured data such as internal knowledge management portals and discussion boards, as well as external sources like recommendations on professional networking sites, can yield more accurate and relevant results.
Companies should leverage this "skills inventory" to proactively identify talent gaps and formulate a clear plan to bridge the gap – at all levels of the organization.
A seamless transition to integrating AI into all facets of a business — and identifying the most effective ways for employees to be comfortable in these new roles — will not always be smooth. However, the best practices outlined above should help ease the transition and generate competitive advantages for businesses.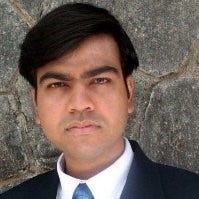 Gianni Giacomelli is business leader, digital solutions and Prashant Shukla is assistant vice president, design thinking at Genpact, a global professional services firm focused on delivering digital transformation.