Job reports, corporate earnings statements, market swings, and announcements of new breakthrough technologies -- there are a lot of signals facing executives that can suggest implementing a new way of doing business moving forward. Recently, I've witnessed a few signals, loud and clear, that organizations, and particularly chief information officers, cannot ignore as they seek to tap the enormous potential of the Fourth Industrial Revolution (4IR) and prepare for an uncertain future.
Growing corporate pressure
First, recent PwC research found a record jump in pessimism, specifically a six-fold increase in CEOs' expectations for slower global GDP growth. Trade conflicts, political upset, and a projected slowdown in global economic growth have increased uncertainty and decreased confidence in revenue prospects. And these concerns aren't unfounded, either. The need for creative, cost-effective technological solutions are a must in the digital age we live in. This puts the pressure squarely on CIOs, who will be expected to successfully implement such emerging technologies to drive business results.
For example, I was involved with prioritizing such a creative and cost-effective solution at a Fortune 500 company that was considering the construction of a fully equipped physical site to serve as a standby in case of disaster. It would have been expensive, and it might never have been used. The creative solution: a cloud-based standby site that provides greater capacity and flexibility at a lower cost. That kind of strategic thinking, which is valuable today, will become vital, especially if the economy turns south.
Skills to thrive
A second signal came last year via InformationWeek's report that most company leaders (in tech-heavy sectors) expect deep learning to be a central aspect of their work in the future. That, combined with the fact that leaders see the main obstacle to implementing deep learning as a "lack of skilled people," raises the possibility of a technological train wreck. The shortage of workers with skills could limit technologists' ability to increase efficiency and deliver what end-users expect and demand.
The Business Roundtable, a non-profit group promoting a strong economy, also sent a signal last month, declaring a company's obligations go beyond maximizing shareholder profits and include greater consideration of workers and suppliers. Considering the shortage of skilled workers, the statement has implications for CIOs seeking to recruit and retain tech workers or weighing the costs and benefits of outsourcing. This isn't just a problem that HR faces.
Signals received … now what?
The broadening of the corporate mission, addressing talent shortages, and the possibility of an economic downturn all raise important questions for CIOs. How can their organizations find people who can clean, integrate, and extract value from big data so the company can move beyond baby steps toward artificial intelligence (AI)? How can they work with current employees to identify and automate work that is repetitive and routine? What technology investments should, and shouldn't, be made today, given the potential for lower revenues and slower global GDP growth in the future? All these questions should be top-priority for CIOs.
PwC undertook its own enormous task: providing 50,000-plus of its people with the knowledge, skills, and tools they need to effectively future-proof their careers. We could have acquired a technology shop or outsourced much of our work to solve the problem in the short-term, but we chose instead to invest hundreds of millions of dollars in this effort to ensure that every single employee is reskilled, regardless of their level, tenure, or role, in the long-term. Our path in addressing the shortage of skilled workers isn't necessarily the right one for other organizations, which of course have different needs and circumstances. However, the idea of keeping employee skills updated is one that should translate to all types of organizations, especially for technology leaders within these companies.
CIOs are fortunate that they can make use of existing 4IR tools, which are leading to new methods for workforce training and upskilling, whether to teach core skills (math, reasoning), workforce "physical" jobs like operating machinery, or other workplace tasks. Startups and established companies are using gamification, AI natural language processing, virtual and augmented reality, and other 4IR technologies. As difficult as upskilling a large workforce is, emerging technologies themselves make it easier today than it was just a few years ago.
Moving forward
Early 4IR technologies, applied in a way that increases workers' technological capabilities, may help overcome the worker shortage that threatens to limit organizations' ability to move boldly and profitably through the disruptive wave of innovations that 4IR will bring.
The key, however, for CIOs and other technology leaders is to remember that in the ever-changing list of responsibilities that such a role entails, keeping employee skills sharp and ensuring they have the resources they need to stay versatile is perhaps one of the most important duties of this time.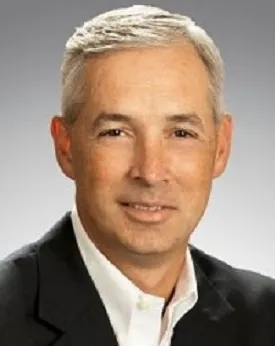 Paul Gaynor is the Global Technology and Alliance Consulting Leader at PwC with responsibility for setting PwC's network Technology and Alliance Consulting vision and strategy. With more than 25 years of experience at PwC, he has provided a broad range of financial, operational and technology consulting services to the firm's clients in the areas of finance transformation, working capital optimization, ERP implementation, and risk management.