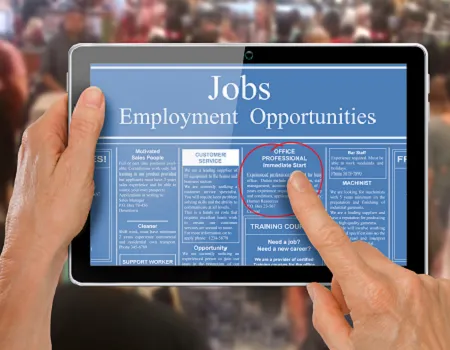 10 Strange Job Interview Questions Big Tech Companies Ask
(Click image for larger view and slideshow.)
Much of the fascination with artificial intelligence and machine learning follows from a desire to engage with customers through software rather than costly human interaction. Behind messages like "Your call is very important to us" is the inescapable conclusion that containing payroll costs is even more important. Please continue to hold.
This -- in conjunction with industry interest in connecting with a generation of people who prefer text messaging or voice interaction to better established marketing channels like email -- offers some explanation for the current chatbot craze.
It's not quite as visible as the sudden swarm of Pokémon Go players who have warmed to augmented reality, but it's probably more meaningful to businesses. When Facebook, Google, and Microsoft all show interest in chatbots, chances are this isn't simply a passing fad.
On Wednesday, Imperson, a startup based in Israel, plans to introduce its enterprise platform, imperson.ai, for creating and managing chatbots designed for popular social platforms such as Facebook Messenger, Skype, Kik, Slack, Twitter, Amazon Echo, SMS, and other channels.
Chatbots can be thought of as a command line for non-technical people. Through natural language processing, chatbot software aims to decipher conversational input, whether it comes in as text or speech, and then identify appropriate responses and business opportunities.
Imperson.ai enables companies to track bot conversation metrics and to adjust settings to optimize results. Chatbots, like websites, work better with analytics behind them. And companies hosting chatbots want them to integrate with their backend systems.
Imperson didn't have any beta customers available to speak about their experience with the service, but a spokesperson said the company built and deployed the Judy Hopps Zootopia bot for Disney, which led to the exchange of millions of unique messages between individuals and the bot over a 16-day period.
"Collectively, Imperson's campaigns with Universal and Disney have successfully engaged millions of fans in personal one-on-one conversations that span an average of nine minutes, with 20% returning to re-engage with the brand or character," a company spokesperson said in an email.
Erez Baum, cofounder and CEO of Imperson, contends his company's technology can help brands and digital agencies develop more engaging bot experiences for customers.
"Chatbots have become the new way for brands to engage directly with their consumers through a medium that's become a preferred method of communication: messaging apps," he said in an email. "We've seen companies like Kayak, NBA, Fandango, Sephora, Barclay, and CNN introduce bots through popular messaging platforms like Facebook Messenger, Slack, Kik and more."
Companies, Baum says, can use bots to engage with customers and build loyalty in a way that traditional marketing cannot. "This engagement creates deeper, one-on-one dialogues between brand and consumer," he said.
[See The Rise of the Bots: 11 Ways Your Business Can Prepare.]
Imperson.ai provides companies with access to the tools Imperson developed to create bots for clients. The technology enables the creation of bots with intent, relationship memory, personality, and natural learning capabilities, according to Baum.
"Our AI combines advanced natural language processing capabilities with algorithms that can learn and remember each user to deliver a natural and fluid conversation, similar to chatting with an actual person," said Baum. "Where the AI can really help to differentiate the messaging experience for each client is in the content and storyline. Ultimately, it comes down to the client's unique brand voice and their campaign goals."
To define their brand voice, companies provide keywords and phrases that evoke their desired brand messaging. The value of imperson.ai, Baum says, comes from ensuring that the conversations seem natural rather than scripted.
Imperson's ambitions are shared by a growing number of other bot-oriented companies, such as Agentbot, Howdy, Init.ai, Meya, Smooch.io, and X.ai, to name a few. More enterprise-oriented offerings include Kore and Reply.ai. Since Facebook launched its bot platform for Messenger, more than 200 Messenger bots have been released.