There is a race underway in media and entertainment to stay viable as new platforms and shifting consumer habits tear down legacy models. At the CES 2020 trade show underway in Las Vegas, Ernst & Young released the results of a survey of 358 media and entertainment executives from the C-suite and more senior levels who shared their concerns about the future of their organizations. The escalation of competition in this market has left some executives questioning whether their companies can evolve fast enough to survive.
According to the report, 34% of the responding executives believe their companies will cease to exist in five years unless they undergo reinvention. That reinvention includes developing different business models, taking advantage of growing volumes of data, and transforming IT systems.
It is hard to ignore the explosion of rival streaming platforms that now includes Disney+ and Apple TV+, which both launched in November. Forthcoming offerings such as HBO Max are also on the way. Media and entertainment companies are also realizing they sit on huge amounts of data they want to put to work for their benefit. These organizations must figure out how to navigate this new frontier or risk being devoured by their rivals.
Lead author of the report, John Harrison, EY global media and entertainment sector leader, says the participants in the survey included television networks, studios, multichannel video programming distributors, publishers, ad agency holding companies, and information services companies. "Roughly 15% of the respondents came from companies that have revenue greater than $5 billion," he says. That includes some of the largest media companies across different subsectors.
Media and entertainment organizations have been looking within to extract efficiencies, Harrison says, in order to free up cash for growth investment. That includes a need for analytical skills and tools to better ingest, manipulate, and draw insights from data in the media world, he says. The rise of direct-to-consumer distribution models such as streaming platforms means media and entertainment companies can get their hands on information that previously was filtered through other sources. "You're opening up a river of first-person data that you haven't necessarily had access to before."
Crunching and understanding that data could reduce the cost of customer acquisition, he says, and improve the likelihood of customer retention. The data could also be used to design future products and services that appeals to the customer base.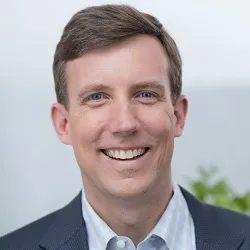 In response to this demand, management is looking at upskilling their existing workforce to position them to be successful in the current environment, Harrison says. Organizations might also look externally for talent in the gig economy to fulfill project needs. Complicating the issue are changes to the nature of the workforce, he adds, with employees having different aspirations compared with prior generations. That is pitted against a business need to have technical expertise to succeed in a tight job market. "It is hard to find good people in an affordable way."
There is an immediate strategic imperative, Harrison says, among media organizations to have technical capabilities in-house or gain access to them in order to thrive. "Whether it's data, analytics, or AI, sometimes companies are saying, 'We don't have the time to hire or train our staff,'" he says. That need can lead organizations to "acqui-hires" where they snatch up smaller companies populated by the desired experts, he says.
Whether the disruption comes from changing technology or changing customer expectations, he says all media and entertainment companies face the similar competitive challenges. The revenue base is shifting, the business model is changing, and the mix of where revenue comes from is changing, Harrison says. Profit margins from newer revenue channels, however, tends to be lower than legacy revenue streams. "You've got pressure on the topline, a corresponding need to invest for longer term success," he says. "That is leading to a tightening of cash flow."
The collective pressure on media and entertainment organizations is pushing consolidation and innovation, Harrison says, with the risk of completely shutting down ever-present. "Some subsectors are structurally challenged," he says, thus making it difficult to persist. "As companies need to scale up and have the platform breadth and depth to extract cost savings and synergies, you have to do it from a bigger base."