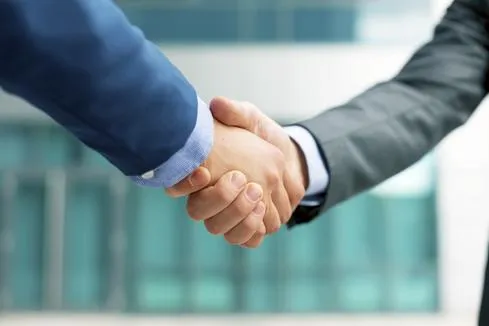 Apple, Microsoft, IBM: 7 Big Analytics Buys You Need to Know
(Click image for larger view and slideshow.)
Microsoft (MSFT) has acquired Metanautix, a company that has created a tool called Quest that enables SQL queries against all kinds of data, regardless of where the data lives. Terms of the deal were not available.
Metanautix is a startup company founded by former Google engineer Theo Vassilakis. While at Google he spearheaded an effort to create a similar tool called Dremel for drilling into all different types of data across different locations using SQL queries. That tool was intended for internal use at Google, but Vassilakis wondered about all the companies without Google's resources and how they could perform such searches.
Consequently he founded Metanautix and created Quest. Quest's tagline encapsulates the idea of what it does really well: "Create software-defined data marts."
Instead of gathering data from many sources across the enterprise, private cloud, public cloud, and anywhere else and putting it into a single data repository so you can query it as a whole, Quest lets you query all that data where it resides, but treat it as a single data set. That simplifies the process and makes it more agile.
In using the common query language SQL, the tool is open to a multitude of business users.
"Companies continue to generate enormous volumes of information and aspire to be more data-driven in their strategies and operations," said Microsoft VP Joseph Sirosh in a Dec. 18 blog post. "But many struggle to bring together their various sources and siloes of data, and only analyze and use a fraction of all the available information. Metanautix' technology breaks these boundaries to connect the 'data supply chain,' no matter what the type, size or location of an organization's data."
Metanautix had previously raised venture funding from Sequoia Capital and WorkDay Ventures. This deal gives Microsoft full ownership of Metanautix. The company has existing partnerships with open source NoSQL database companies Couchbase and MongoDB, virtualization giant VMware, and data visualization icon Tableau.
Metanautix counts Shutterfly among its customers. The online photo company uses the startup's technology for marketing campaign analytics to find the most effective ways to acquire and keep customers.
Photo analytics are part of the company's DNA. Cofounder and CTO Toli Lerios served as a software engineer for photo and video analytics at Facebook before teaming up with Vassilakis to start Metanautix in 2012.
[Microsoft has several efforts underway to make business insights more accessible for business users. Find out more in Microsoft Integrates Cortana, Power BI.]
Microsoft's Sirosh said that IT teams will be able to use the technology offered by Metanautix to connect many different types of data across both private and public clouds without moving data into a centralized system such as a data lake. Metanautix's technology can integrate data across traditional data warehouses such as SQL Server, Oracle, and Teradata; open source NoSQL databases such as MongoDB and Cassandra; and business systems like Salesforce.com.
Vassilakis also weighed in with thoughts on the deal in a Friday blog post.
"Metanautix started out with the vision to integrate the data supply chain by building the Quest data compute engine that enables scalable SQL access to any data," Vassilakis wrote in a blog post announcing the Microsoft deal. "Three years in, we can take this work to the next level by joining forces with Microsoft. We look forward to being part of Microsoft's important efforts with Azure and SQL Server to give enterprise customers a unified view of all of their data across cloud and on-premises systems."
A Microsoft spokesperson told InformationWeek that the company will use this acquisition to further its Microsoft data platform by integrating it with SQL Server and the Cortana Analytics Suite.
Microsoft announced earlier this month that it would integrate its AI assistant Cortana with the company's PowerBI tools, thus enabling Cortana users to easily access and visualize all sorts of business data.
**Elite 100 2016: DEADLINE EXTENDED TO JAN. 15, 2016** There's still time to be a part of the prestigious InformationWeek Elite 100! Submit your company's application by Jan. 15, 2016. You'll find instructions and a submission form here: InformationWeek's Elite 100 2016.