IT leaders have fueled the evolution of various industries all over the U.S. by extracting meaning from a sea of data and turning it into actionable insights. But one industry has lagged to the detriment of consumers: health care. Being an especially change-averse industry, health care has not yet adapted the technological skill set to deliver the personalization and care consumers expect. IT leaders across the health care industry recognize change is coming, and it will be powered by data coupled with person-to-person interactions to effect real change and transform health care into a personalized, consumer-centric experience.
IT professionals in any sector need data to innovate -- our strategies, solutions and any AI-enabled efforts are only as good as the data we have. The issue is that although data is abundant in the health care system, it is difficult to access and share. Consumer experience also suffers without data. Check one website to figure out if your doctor is in-network, call this number to check your claim status, ask this pharmacy about prescription costs, use another app to pay your bills. These arduous data silos present big barriers for consumers who are short on time, trust and understanding of the system.
Technology improvements in recent years are helping bridge this gap by making it possible to overcome the decades of siloed, inaccessible, consumer data. IT leaders need to help consumers easily access their personal health data across all payer and provider networks and share it as needed. While we aren't there yet, it's happening.
Beyond the private sector, a major proponent of expanding access to data has been the federal government. The Centers for Medicare and Medicaid Services proposed rules to give patients more control over their health data. The Office of the National Coordinator also proposed a series of information-blocking rules to help consumers gain access to their data and prevent entities from interfering with the exchange and use of electronic health information.
In addition, groups like the Da Vinci Project are advocating for and establishing important data interoperability standards that will help transform the health care system. Right now, resources are being built to enable critical data exchange in real-time, offering better communication, more efficient care and less administrative burden for providers. In all, this will help ensure better care, greater cost transparency and empower people on their health and wellbeing journeys.
Personalized, seamless, transparent
It's clear this industry's future hinges on its own understanding that consumers want a health care experience to be like other transactions (simple, personalized, seamless, transparent), which many may argue is a long way from where we are today. Artificial intelligence (AI) and machine learning (ML) offer tremendous promise for helping consumers, assuredly game changing, when it comes to personalization. Through AI and ML, systems learn from data, identify patterns and help users make decisions based on their own highly personal and unique financial, emotional and social circumstances. Combined with human touch and empathy, AI and ML can help deliver a better health care experience to people over their lifetime, and at life's most critical moments.
As an example, if a patient becomes unconscious in an emergency, an ER care management team will be able to immediately access patient information, including current conditions and medications, allowing them to better differentiate and evaluate the severity of the patient's current state in real-time and quickly intervene as needed. Also, AI can help identify potential harmful and unsafe combinations of a patient's prescription medications. Quite simply, the power of each of our individual datum is immense.
While these advancements will be ground-breaking, the industry would be remiss to ignore that consumers have concerns when it comes to their personal data. And, understandably so: Your health should be only your business. Information security and privacy should always be of utmost importance. The industry needs to value consumers' privacy and commit to the confidentiality and security of people's personal health information.
Putting data in the right hands
Above all, transparency will be key to consumer acceptance of these collaborative AI methods. They will need to know which organizations have their health data and how it's being used. Putting the right data in the right hands, at the right time, will be critical to a person-focused and economically sustainable health care system. When used properly, interoperability can offer better security. When interoperable systems function securely and appropriately, encrypted information travels between networks securely and efficiently.
The future of health care technology looks extremely promising, but the industry must embrace interoperability standards to harness big data effectively and to establish a better health care system for the today's consumer and their families. By carefully addressing consumer concerns around transparency and leveraging the amazing possibilities of AI and ML (and the even more amazing possibilities capable with design thinking), we'll be able to create what individuals need and want through data driven insights. This will help consumers make decisions, creating a simplified and personalized health and well-being experiences for people from birth to completion of life.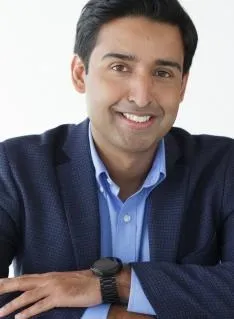 Faraz Shafiq is the chief artificial intelligence officer at Cambia Health Solutions where he leads data science and AI efforts. With more than 17 years of technology strategy, engineering, advance analytics and product management experience, he is passionate about creating solutions to make the management of health care easier for everyone. Shafiq joined Cambia from Verizon, where he was the Global Head of Data Science, AI and Internet of Things (IoT). Prior to Verizon, he led AT&T product development and management, formulating IoT analytics strategy and offerings, as well as IoT platform services, marketing support and strategic partnerships.