Smart Cities NY: A Mix of Civics, Big Data, Security
City officials meet technology innovators to pursue solutions that may improve life in urban centers as smart cities.
The size and scope of the departments, systems, and services maintained by large cities dwarfs many enterprises, yet it can be a challenge to put new technology to work in such hubs. This week's Smart Cities New York conference sought to change that trend by bringing the public and private sectors together.
In just its third year, the conference brought government representatives from as far as Sweden, the Netherlands, Israel, and Kosovo. They shared their pain points and plans to address them -- possibly with the assistance of the companies that were present.
Microsoft, Mastercard, Lyft, and Verizon were just some of the private sector organizations on hand to discuss services they could offer to help cities operate more efficiently.
Transforming cities can mean updating computer networks that local municipal departments use or creating services that might reach millions of residents and visitors. Such efforts can be stymied by policies or security compliance requirements. There may also be a knowledge gap within the bureaucracy that limits how quickly new solutions may be adopted. A variety of low-code or no-code development options have been tapped by public entities to create applications to improve efficiency.
Smart Cities New York is one effort to cultivate connections between local governments and novel innovations developed within the private sector. The multiday conference featured educational workshops, presentations, and exhibits that included discussions on how blockchain can be used by smart cities and ways to improve cybersecurity across a massive ecosystem. The presentations offered potential opportunities for enterprises to work with cities as well as lessons that private and public organizations could learn about transforming their operations.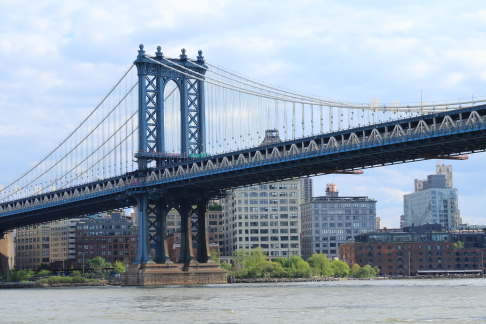 Joao-Pierre S. Ruth has spent his career immersed in business and technology journalism first covering local industries in New Jersey, later as the New York editor for Xconomy delving into the city's tech startup community, and then as a freelancer for such outlets as ... View Full Bio
We welcome your comments on this topic on our social media channels, or
[contact us directly]
with questions about the site.