10 Cool Machine Learning Startups To Watch
Machine learning is technology that trains software so developers don't have to code it by hand. The number of new companies in the category has grown exponentially over the past few years. Here are 10 machine learning startups worth a closer look.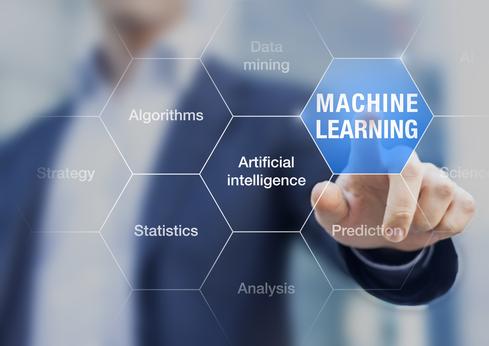 Machine learning companies are being snapped up in droves by tech giants cognizant that these startups represent a new wave of technology innovation.
This month alone, Intel announced plans to acquire deep learning startup Nervana Systems. Apple confirmed it would acquire Turi. Earlier this year, Twitter acquired Magic Pony Technology, Salesforce acquired PredictionIO, ESI Group acquired Mineset, and Apple acquired Emotient, among other deals.
PricewaterhouseCoopers said 29 machine learning companies have been acquired so far this year by companies large and small, and total deals in 2016 will likely exceed the 37 such buyouts made last year.
These deals represent a fraction of the action happening in machine learning today. Big companies like Google, Microsoft, Facebook, eBay, LinkedIn, and plenty of others, already have advanced internal projects underway.
[How are companies using machine learning today? Read 11 Cool Ways to Use Machine Learning.]
There are hundreds of startups in this area. Although machine learning's concepts have been around for decades, a handful of factors are driving its rise to prominence right now. These include the huge volumes of data generated by the internet, the internet of things (IoT), social media, sensors, and more. Another driver is the continued decline in storage costs, which makes it economically feasible to keep all that data.
"Ten years ago, we struggled to find 10 machine learning-based business applications. Now we struggle to find 10 that don't use it," Alexander Linden, research vice president at Gartner, said recently.
Gartner defines machine learning as "a technical discipline that provides computers with the ability to learn from data (observations) without being explicitly programmed."
The massive amount of data available today lets software be "trained," rather than programmed.
Machine learning is being used across industries including finance, retail, marketing, healthcare, cyber-security, and even agriculture. There are companies specializing in machine learning applications for these verticals.
There are machine learning startups casting a wider net and appealing to an audience of data scientists and developers who then turn around and create technology for these vertical industries or for their own enterprises.
With so many interesting and innovative machine learning startups sprouting up every day, it's hard to know which ones are worth a closer look. We're aiming to offer an interesting -- though by no means comprehensive -- look at 10 newcomers.
If you know of others doing innovative things or working with unusual industries, please share them in the comments section below.
Jessica Davis has spent a career covering the intersection of business and technology at titles including IDG's Infoworld, Ziff Davis Enterprise's eWeek and Channel Insider, and Penton Technology's MSPmentor. She's passionate about the practical use of business intelligence, ... View Full Bio
We welcome your comments on this topic on our social media channels, or
[contact us directly]
with questions about the site.