10 In-Memory Database Options Power Speedy Performance
From Altibase to VoltDB, and covering options from IBM, Microsoft, Oracle, and SAP, we wrap up leading in-memory databases and add-on options. When you need speed, here are 10 tools to choose.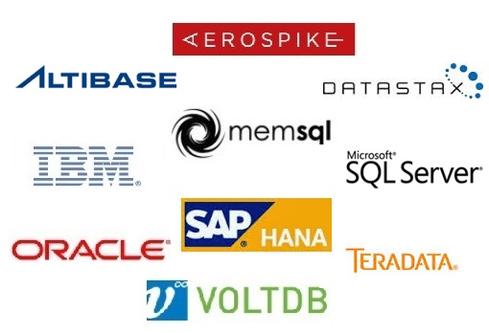 Yes, the death of the conventional disk drive has been greatly exaggerated, but Moore's Law has brought down the cost of RAM so dramatically that in-memory technology is getting to be downright pervasive.
With its Hana platform, SAP has been the biggest champion of in-memory technology over the last five years. The latest chapter from SAP is S/4Hana, a rewrite of the company ERP suite launched in early February and designed to take full advantage of Hana's in-memory power. The platform eliminates aggregates, indexes, and even the need for a separate data warehouse, replacing all of that with virtual views of live, transactional data held in memory. The approach shrinks the data footprint by a factor of 10 while speeding both analytical and transactional performance, according to SAP.
[ Want more on this topic? Read In-Memory Databases: Do You Need The Speed? ]
SAP didn't invent in-memory technology and it certainly doesn't have a monopoly on using RAM for processing transactions or analyzing data. Database incumbents IBM, Microsoft, and Oracle have each introduced in-memory options of their own. These are add-on options to conventional databases, not in-memory databases. But IBM, Microsoft, and Oracle tout the fact that applications designed to run on their flagship databases can now take advantage of in-memory performance without changes to those apps. You simply run key tables in memory to enhance transactional or analytical performance.
Big data practitioners are also falling in love with in-memory technology. The hot, open-source Spark and Storm projects run in-memory, but these are purpose-built analytical and streaming platforms, respectively. This collection focuses on databases, so we look at NoSQL and NewSQL options including Aerospike, a DataStax add-on for Cassandra, MemSQL, and VoltDB.
The earliest purveyors of in-memory databases included Altibase, solidDB (recently divested by IBM), and TimesTen (acquired in 2005 and still owned by Oracle). These products emerged for niche applications such as telecom, financial trading, and high-speed e-commerce. Today these products are seeing broader use, branching into analytics, big data, gaming, and Internet-of-Things-style applications.
Read on to get a better sense of the breadth of in-memory databases and add-on features now available. Offering many times faster transactional or analytical performance (and, in many cases, both), these products are changing people's minds about the practicality and affordability of in-memory computing.
Doug Henschen is Executive Editor of InformationWeek, where he covers the intersection of enterprise applications with information management, business intelligence, big data and analytics. He previously served as editor in chief of Intelligent Enterprise, editor in chief of ... View Full Bio
We welcome your comments on this topic on our social media channels, or
[contact us directly]
with questions about the site.