Microsoft Azure Intelligent Systems: 4 Facts
Microsoft tries to become a power player in the brave new world of Internet-connected sensors, using a cloud-based Internet of Things management service, Azure Intelligent Systems.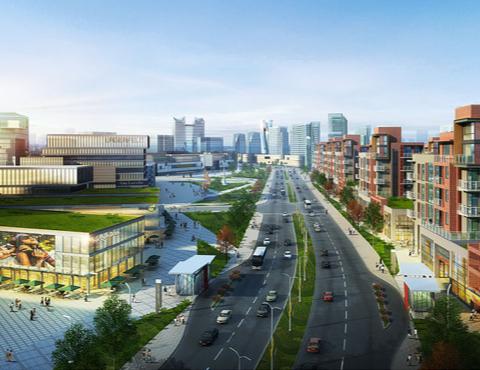 Internet Of Things: 8 Cost-Cutting Ideas For Government
(Click image for larger view and slideshow.)
According to Windows Embedded general manager Barbara Edson, most Microsoft customers know that Internet of Things (IoT) is a big deal, but many of them are also "super confused" about what it means for them.
"There's a lot of noise," she said in an interview. "We want to make it much more accessible."
This week, the company offers its first step toward this goal: Azure Intelligent Systems, a cloud-based service designed to manage IoT devices, collect the data they produce, and route it to useful tools that include not only Azure's Hadoop-based HD Insight or Office 365's Power BI, but also custom software built by Microsoft partners.
Edson described Microsoft's ambition in customer-centric terms. "We're thinking about the Internet of your things, not the Internet of everything," she said, adding that for many customers, IoT's strategic value is "selling more products, not collecting data or connecting devices."
[Will your data be safe in the Internet of Things? Read Data Protection in Internet of Things Era.]
Intelligent Systems is currently accessible only through a limited public preview, but the final version will include a portal that lets infrastructure operators manage all devices from a single site. It turns IoT from a "science project into a business project," Edson said.
Is Intelligent Systems right for your business? Here's what you need to know about Microsoft's new IoT venture.
1. Intelligent Systems will be a cross-platform service that augments existing infrastructure investments.
Edson said businesses might install new devices and sensors to improve data collection but few will opt for wholesale hardware upgrades. "It's not rip and replace," she said. "Customers aren't ripping out their manufacturing infrastructure. We knew we had to implement a product on top of infrastructure that exists today."
Intelligent Systems connects to devices over IP and, like other Azure services, will receive frequent updates that add new features. It can also integrate with Microsoft's new data platform, feeding information into Power BI, where it can be visualized or manipulated through natural language queries, for example.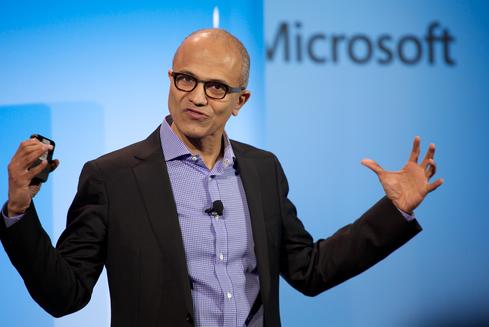 Edson described Intelligent System as a cross-platform companion to Microsoft's recently-announced Windows for IoT platform, a statement that seems to reaffirm that Azure has become more important than Windows to Microsoft's future. The same engineering team works on both products, she said, but "we're a cross-platform company. This is a cloud-first strategy: Connect to any device, anywhere, get data off that device."
With Windows for IoT, "we want developers to know Windows will play in that space," Edson said. "But at the same time, we also realize you are going to have devices on Linux or whatever, and we need to work with that."
2. Intelligent Systems' applications will range from better maintenance, to smarter city infrastructure, to custom-built products.
Thanks to IoT products like Intelligent Systems, a smartphone app might soon tell you where to park and automatically pay the meter once you've done so. Eventually, vehicles will do the driving and parking themselves. They'll also likely send engine diagnostics, tire pressure measurements, environmental readings, and other data back to the manufacturer, which should mean better-built cars and more pro-active maintenance. And even if your car does break down, all that data means the mechanic should already know how to fix the problem by the time your tow truck arrives.
There are other examples. Smart street lights and parking meters could be used to track traffic flow and predict where jams will occur. Environmental data from a food cart could be routed to Microsoft's Analytics Platform System, where it could be combined with transactional data and unstructured social media references to determine if customers' buying attitudes vary with the weather. Edson noted that vending machines tend to malfunction
in humid conditions, but with environmental sensors managed through Intelligent Systems, the vending machine's operator can spot problems before they materialize. She said the product's dashboard view can be drilled down for information on specific components, and Intelligent Systems even allows administrators to send devices instructions in response to real-time conditions.
Intelligent Systems isn't the only product that can enable these sorts of services, but the company is betting that its interface and ecosystem integration will help it stand out. Edson likened Intelligent Systems' portal to an air traffic control system for all devices, and said collected data is only helpful if put into the right (i.e. Microsoft's) analytics tools.
Azure Intelligent Systems includes tools that can be deployed out-of-box, but Microsoft plans to release a software development kit with which partners can create customized products. "Before, you could look at historical analysis and trends, but this is real-time data that can make real-time decisions," Edson said.
3. Azure Intelligent Systems is an evolution of Windows Embedded.
Although IoT only recently has become a buzz phrase, Microsoft's Windows Embedded platforms have played a role within the space for more than a decade. The OSes power a majority of the world's fixed point-of-sale devices and ATMs, Edson said.
Despite this history, Edson conceded Microsoft might seem late to the IoT party. For more than a year, Cisco has touted the concept as the core of its strategy, and a potential $19 trillion economic opportunity for businesses worldwide. Intel dedicated parts of both its developers' conference and CES keynote to IoT-oriented chips. Apple has fledgling efforts such as CarPlay and iBeacon. Google's projects include wearable devices, smart home products, robotics, and drones.
"We haven't been making marketing noise because we've been [creating actual products]," Edson said, noting that even though Azure Intelligent Systems is still a pre-release service, Microsoft already boasts a range of IoT customer projects, such as smart transportation initiatives in Paris and London.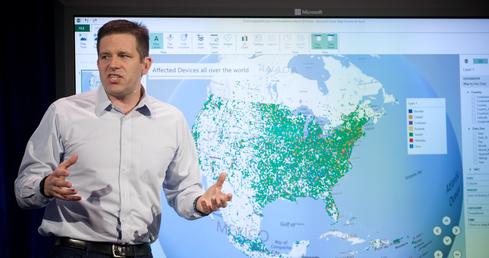 Cisco CEO John Chambers has argued industries will stunt IoT's progress if they don't embrace common standards, which he says are necessary for the seamless data streams IoT devices are meant to relay. This viewpoint has many supporters; Cisco spearheaded an Internet of Things World Forum last fall and hosted a two-day steering committee this month to plan another forum for this year. Edson said Microsoft agrees that standards are important and will become a bigger participant in such efforts.
She countered, however, that Microsoft's viewpoint focuses on the customers' things instead of everything. "We're not trying to boil the ocean," she said.
4. Azure Intelligent Systems will feature a per-device pricing model.
Microsoft hasn't announced prices for Intelligent Systems, which will be a subscription service. But Edson said costs would involve the number of devices the customer needs to manage. She emphasized that a device and a "thing" are not necessarily the same. "A sensor could be a thing," she explained, "but there would be a device with multiple sensors."
She said plans will be simple and economical. "[With other IoT services], it's been super complicated to figure out operating expenses," she said, but Microsoft's approach will be more like a monthly phone bill.
Emerging standards for hybrid clouds and converged datacenters promise to break vendors' proprietary hold. Also in the Lose The Lock-In issue of InformationWeek: The future datacenter will come in a neat package (free registration required).
Michael Endler joined InformationWeek as an associate editor in 2012. He previously worked in talent representation in the entertainment industry, as a freelance copywriter and photojournalist, and as a teacher. Michael earned a BA in English from Stanford University in 2005 ... View Full Bio
We welcome your comments on this topic on our social media channels, or
[contact us directly]
with questions about the site.