MicroStrategy Launches In-Memory Analysis Engine
MicroStrategy Prime brings in-memory analysis platform, co-developed by Facebook, to the cloud.
In the battle to deliver better analytics with bigger data, MicroStrategy added to its arsenal late last month with an in-memory offering called Prime. The company also outlined improvements to its visual data discovery, mobile, and cloud offerings, but in-memory analysis was clearly the big news.
Prime stands for Parallel Relational In-Memory Engine, and it brings more scalability and faster in-memory processing than MicroStrategy's OLAP Services engine. The company introduced OLAP Services with a shared cache back in 2009 to accelerate reports and ad hoc queries. The company describes Prime as OLAP Services on steroids, as the metrics in the table below suggest.
Table 1: MicroStrategy Prime Specifications

| | | |
| --- | --- | --- |
| | OLAP Services | PRIME |
| Data volume | 100 GB | 4.6 TB tested; no limit with additional nodes |
| Number of rows | 2 billion | 200 billion |
| Load rate | 8 GB/Hour | 7 TB/Hour |
| Data model | Star schema | Tabular or multiple stars |
Prime is a massively parallel processing engine optimized for and coupled with MicroStrategy's visualization and dashboard front end. Though the company made some veiled comparisons to other analytic appliances at last month's MicroStrategy user conference in Las Vegas, it's important to note that Prime is not an open database that runs transactions or connects to third-party BI apps. Only MicroStrategy software can connect to Prime, and the company was careful to position it as only for analytics, not as a replacement for persistent data warehouse storage. The engine runs on commodity hardware that boosts computing power and the number of supported concurrent users far beyond current OLAP Services support. This first release of Prime is available only in the MicroStrategy Cloud, though the company hinted that an on-premises version will be available in the future.
[Microsoft thinks big with its suite of cloud-based data tools delivered with Office 365. Read Microsoft Debuts Cloud-Based Power BI.]
Prime was co-developed with Facebook, and it's running against demographic data on the entire user base of more than 1 billion users. Tim Campos, Facebook's CIO, says its 3,500-core, 30-terabyte Prime-based system analyzes 175 billion rows of data "with an average query response time of less than three seconds -- an incredible feat." The system is used to help advertisers understand what types of people are interacting with their Facebook content.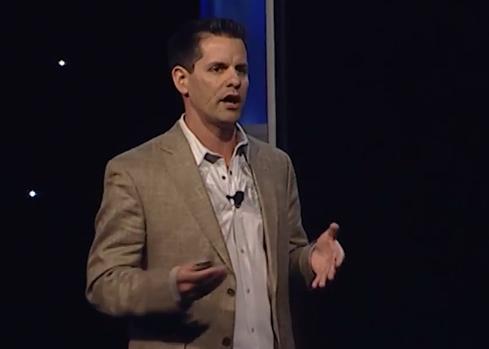 R-based models boost analysis
In a second announcement at last month's user conference, MicroStrategy introduced an update of its free MicroStrategy Analytics Desktop that supports open-source R models. The move broadens the tool's statistical analysis options, and it's no coincidence that it follows Tableau Software's move to support R in its November 8.1 software release. (For in-depth reviews of both MicroStrategy Analytics Desktop and Tableau, visit www.biscorecard.com).
Introduced last fall, MicroStrategy Analytics Desktop is a visual data discovery engine that's actually less like desktop software and more like a self-contained web server for personal use. Users can readily import data from flat files and connect to enterprise databases. There's a point-and-click graphical user interface to build queries. The free version lacks the robust semantic model found in the enterprise product, and there's a one-gigabyte data limit, but the strategy was to entice individual business users to try the product. Dashboards and datasets created in Desktop can be shared via the free cloud version, MicroStrategy Analytics Express.
Mobile BI powers retail apps
MicroStrategy offers native mobile apps on Apple iPads, iPhones, and Android devices, and its device-centric approach lets it take advantage of capabilities such as notifications, embedded video, and Bluetooth support. The luxury goods retailer Gucci is using these capabilities for a mobile app that is nothing short of futuristic.
Gucci first embraced mobile BI for top management, but more recently, it introduced a customer mobile app complemented by an in-store app that helps sales reps serve those customers. Multi-channel sales approaches are shaping the retail industry. Companies that can cross-sell are surviving, while those that can't are teetering on bankruptcy.
Gucci showed how customers can peruse a magazine, take a photo of an advertisement using Gucci's mobile app, and add products from that photo to their wish list. When a customer enters a store, the sales rep is notified via Bluetooth that a loyal customer has entered the store, and the rep can see the customer's wish list. As the customer walks around the store, Bluetooth devices embedded in store items, such as purses, communicate with the app to provide more product details.
The concepts demonstrated were so inspiring, I plan to visit a Gucci store soon just to check out the shopping experience (but I confess that Gucci bags are not in my price range). The Gucci demonstration showed how BI is not just about aggregated data, but also about personalization for higher customer engagement. It also signals MicroStrategy's move beyond core BI to mobile app development. Beyond the customer mobile experience, I was impressed by new abilities to monitor mobile app usage, an area that has largely been a blind spot for BI administrators.
Cloud BI gains traction
Burnishing its cloud capabilities, MicroStrategy announced at its user conference that it would offer its MicroStrategy Cloud service through third-party hosts such as Amazon in the US (debuting this month with a free app on Amazon Redshift) and KDDI in Japan. Previously the product was available only through MicroStrategy's cloud platform.
A cloud panel I moderated at last year's MicroStrategy conference had light attendance, and the questions from attendees showed that people were still figuring out where cloud-based BI fits. This year's cloud session was packed, and many attendees had experience deploying pieces of the information stack in the cloud.
Cloud-based BI now accounts for only 5% of the total market, according to Gartner analyst Joao Tapadinhas, who was among the panelists, but he predicts that 25% of new BI deployments will be delivered via the cloud by 2016. It's noteworthy that many MicroStrategy Cloud customers, including Dr. Pepper, eBay, Flextronics, and DeRoyal, selected MicroStrategy as their BI platform first and later decided on the cloud for faster deployment and lower cost of ownership, according to statements by these customers. Many are still skeptical about loading sensitive data to the cloud, but MicroStrategy offers a direct-connect option that a number of these customers are using. Dr. Pepper, for example, connects to an on-premises SAP BW database.
Compared to past MicroStrategy conferences, this year company executives seemed more invigorated and focused. MicroStrategy president Paul Zolfaghari said it is going through a substantial transformation to be more nimble and faster to innovate. Last year, there were several changes in leadership, without explanation, amid lackluster financial results.
In 2012, the company's revenue grew 6% (while the total BI market grew 7.7%, according to IDC), but license revenue shrank 5%. MicroStrategy recently reported that revenue for 2013 grew only 1.8%, but the growth in the fourth quarter was significantly better at 6%, with product licenses up 22%. It's too early to tell whether the fourth quarter signals renewed momentum, but it's a step in the right direction in stark contrast to previous quarters and a tough 2012.
Tech Marketing 360 is the only event dedicated to technology marketers. Discover the most current and cutting-edge innovations and strategies to drive tech marketing success, and hear from and engage with companies like Mashable, Dun & Bradstreet, ExactTarget, IDC, Microsoft, LinkedIn, Oracle, Leo Burnett, Young & Rubicam, Juniper Networks, and more -- all in an intimate, upscale setting. Register for Tech Marketing 360 today. It happens Feb. 18-20, 2014, in Dana Point, Calif.
Cindi Howson is the founder of BI Scorecard, a resource for in-depth BI product reviews based on exclusive hands-on testing. She has been advising clients on BI tool strategies and selections for more than 20 years. She is the author of Successful Business Intelligence: ... View Full Bio
We welcome your comments on this topic on our social media channels, or
[contact us directly]
with questions about the site.