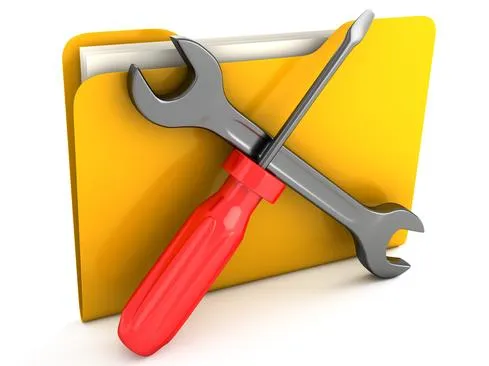 10 Programming Languages And Tools Data Scientists Use Now
(Click image for larger view and slideshow.)
In our roundup this week: Hortonworks cozied up closer to Microsoft. IBM and Cisco are teaming up to apply analytics to help people collaborate at work. MapR announced big data IT management tools for enterprises. MongoDB announced an Apache Spark Connector and a new managed SaaS version of its software.
Let's start with the news from IBM and Cisco. The companies say it's all about improving productivity and collaboration by combining Cisco's WebEx teleconference platform with IBM's Watson and email and social offerings.
"The irony of many workforce tools available today is that because there are so many to choose from, they can reduce employee effectiveness, Inhi Cho, IBM GM of Collaborative Solutions noted in a prepared statement.
"With our combined technology strengths and understanding of how teams get work done, IBM and Cisco can deliver the next generation of collaboration tools needed to cultivate innovation and drive productivity," Cho added.
"By incorporating analytics and cognitive technologies into these solutions, we expect them to be able to learn what is important, in context, and take the right actions on behalf of the user."
[Would you buy a self-driving car programmed to save the most people in the case of an accident? Even if you aren't one of the people it saves? Read Drivers Prefer Autonomous Cars That Don't Kill Them.]
In promoting the new combo of collaboration tools and cognitive computing, the companies said that the average employee is distracted once every 11 minutes, and needs an average of 25 minutes to refocus on tasks. "People compensate by working faster (but not necessarily more effectively), and experience more stress, higher levels of frustration, and greater time pressures."
That's what the two companies hope to fix with this combination of technologies.
Hortonworks, Microsoft, and Hadoop Summit
Meanwhile, Hadoop distribution company Hortonworks rolled out several announcements at its Hadoop Summit this past week, including a closer partnership with Microsoft. This particular partnership makes Microsoft's Azure HDInsight the "Premier" solution for Hortonworks' Hadoop and the other components in the big data company's open source platform.
Hortonworks also announced new features in its Hortonworks Data Platform that are designed to appeal to enterprise customers. For instance, version 2.5 includes more comprehensive security and trusted data governance.
For those looking to open their Hadoop data to queries from business intelligence tools, help is on the way. Hortonworks is partnering with AtScale to offer the startup's technology to enable SQL-type queries against data resident in Hadoop.
The process eliminates the need to move the data and put it into a system that can be queried by the traditional set of business intelligence tools.
Hortonworks also announced plans to participate in the precision medicine space by forming a consortium that will develop an open source genomics platform.
MapR Adds Help for Admins
Not to be left out, another Hadoop distributor, MapR, announced the Spyglass Initiative, a set of capabilities that will be rolled out in its Converged Data Platform -- the company's packaged set of big data technologies.
The initiative is meant to help IT and big data administrators get a better view of their infrastructure so that they can also monitor and manage it, including such components as NoSQL, Hadoop, and Spark.
MongoDB Atlas
MongoDB, the distributor of the open source NoSQL database of the same name this week announced that it would offer a completely managed cloud-based version of its software, called MongoDB Atlas.
While the new service competes against a couple of existing MongoDB managed cloud services from IBM and Rackspace, representatives at MongoDB are banking on the company's competitive edge as the developer of the technology.
MongoDB also announced a new native connector for Apache Spark.