Your Metrics Are Going Haywire. Now What?
You can't wait for the world to go back to "normal" or expect your old metrics to work in the future. Listen intently, experiment relentlessly, and spread your bets.
All your metrics are going haywire and you have no idea what's happening, why, or what to do next. It's getting harder to recognize your customers and what they want. Your supply chain is starting to gum up. Workers are itching to get back to "normal." The competitive landscape is in turmoil.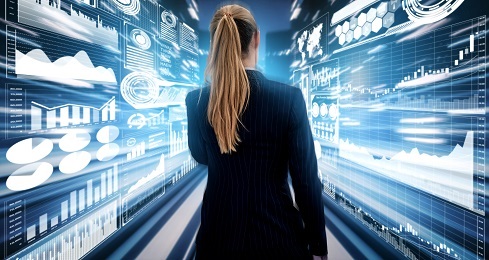 That's the harsh and unsettling reality facing many business and IT leaders today. As the Covid-19 pandemic continues to wreak havoc on the global economy, virtually every organization on the planet has thrown their existing 2020 forecasts out the window (and are probably on their third or fourth versions by now). The ground is shifting beneath their feet. Long-held assumptions are being challenged.
What's your move?
For some organizations, turbulence represents an existential threat and the playbook for dealing with it is clear as day: hunker down, wait for the storm to blow over, and then resume normal operations. For others, moments of crisis are an opportunity to show what they are made of and set themselves apart from the competition. They push the pedal harder, experiment relentlessly, and press forward. These companies are not looking for new ways to stay afloat -- they are staking out opportunities that will carry them through the next decade, if not longer.
Domino's Pizza is a perfect example. Here is a company that invests heavily in digital transformation and constantly swings for the fences with radical new ideas for improving the customer experience, all in service of meeting customers where they are -- and getting there faster than the competition. (My personal favorite is a loyalty program that rewards customers when they eat pizza from anywhere, including their competitors.) No stranger to disruption, the company is taking Covid-19 in stride -- hiring 10,000 new full-time drivers, giving away 10 million pizzas, and rolling out 100% contactless delivery. It's working, too -- US sales are up 10% this quarter and same-store sales are outpacing earlier forecasts.
The early success of Domino's Pizza in the face of Covid-19 is a lesson in business agility and customer focus. Like it or not, your customers today are not the same people they were just a few months ago. Living under the weight of a global pandemic is changing their wants, needs, desires and preferences in lasting and sometimes unpredictable ways. To chart the right path forward, you have to figure out what is important to them now, how that is shifting, and how to track it over time.
The lightbulb
How do you get a finger on the pulse when everything is constantly changing all around you? Take a page from Thomas Edison: Start challenging your view of the way the world works by rigorously testing those assumptions. As Edison once famously remarked during his long journey to invent the lightbulb, "I haven't failed. I've just found 10,000 ways that don't work."
To some degree, this has already been happening inside your organization for ages -- it's just easy to overlook when it takes place over time. Countless experiments undoubtedly factored into the way your business was being run from one year to the next. But now that everything is up in the air, you have to do it all over again. This time around, however, it needs to happen in a matter of days and weeks, not months and years.
The good news is that practically every team at every organization everywhere in the world is brainstorming new ideas about what to do next and how to go about it. We also live in a connected world that values sharing and collaboration. There's no shortage of ideas out there right now.
Casting a wide net
How do you figure out which ideas are worthwhile? Casting a wide net and running experiments, collecting data and analyzing the results quickly. Think of ideas as hypotheses (or "bets") that need testing and data as the sounding board. Come up with an idea, test it out, and look at the data -- does it validate the idea? If so, keep going. If not, try something else.
Companies that are further along on the path to digital transformation will have an easier go at it. You can place more "bets" because you are less bound by legacy toolsets and processes that make it prohibitively expensive to run experiments. Instead of betting the farm on a dozen big ideas that take weeks or months to test -- and cost a small fortune in the process -- you can try out hundreds or even thousands of ideas in a fraction of the time and expense.
In the sprint to develop vaccines, therapies and testing for Covid-19, for example, is humanity putting all of its eggs in just a few baskets? No way. We spread our bets. Ranks of scientists all over the world are running experiments testing ideas, and we are rooting for every last one of them.
Even if a vaccine were discovered tomorrow, the lasting effects of this pandemic will be seen for years to come. Companies that rise to the occasion and take this opportunity to discover new and better ways to serve their customers, communities, and employees will come out on top. And they'll gain more than just stability and control in the current tumult. By exercising their organizational agility and adaptability muscles, these companies will also come out of the current pandemic with resilience for whatever comes next.
As I always like to say, hard roads often lead to beautiful places -- don't wait for someone to pave the way because by then it may be too late.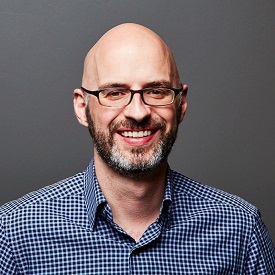 Matthew Halliday (@layereddelay) is a software architect and data analytics expert with over 20 years of experience developing products and taking them to market. He co-founded Incorta in 2013 and has served in several key roles across the company. An artist at heart, Halliday is drawn to technology in much the same way he is drawn to music and design: with a passion and vision that he brings to his work every day. He frequently writes about data, product design, leadership, and presentation techniques on his blog, LayeredDelay.com
The InformationWeek community brings together IT practitioners and industry experts with IT advice, education, and opinions. We strive to highlight technology executives and subject matter experts and use their knowledge and experiences to help our audience of IT ... View Full Bio
We welcome your comments on this topic on our social media channels, or
[contact us directly]
with questions about the site.