efficiency. Sentara currently is rolling the Mach7 platform out to cardiology and plans to use it in podiatry, pathology, and ultrasound, before expanding it across the entire hospital including radiology, said Conwell.
No more CDs
Houston Healthcare Connect turned its imaging center into a source of revenue. The Texas not-for-profit health information exchange recently integrated PACS images with its master patient index via a federated model, querying images in real time as clinicians and other authorized users request them. Using DICOM's imaging technology instead of analog imaging, the organization supports more than 15,000 physicians and 130 hospitals across 20 counties in southeast Texas.
"We're not solving world peace, but it's a huge advantage to our patients and providers. We started off with the big hospitals. We have over 80% of the safety net population connected up. In some areas, Beaumont for example, we have all hospitals and most large practices connected," said Phil Beckett, PhD., CTO and acting CEO at Houston Healthcare Connect, in an interview. "Single providers, that's a little more expensive and they're going to be a little further down the road."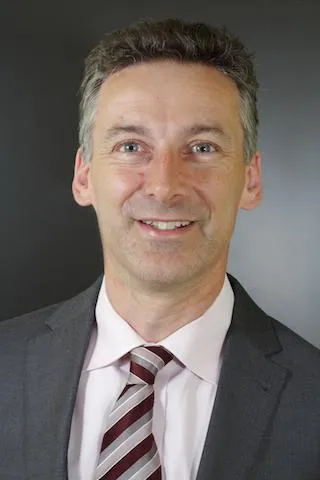 This cloud-based image exchange network replaces the prior practice of sharing images via CDs, a scheme that's expensive and time-consuming. Clinicians now can see all of a patient's available images, reducing the number of duplicate tests and enhancing care.
"Where I really see the power of health information exchanges is to be able to query all the images patients have in the community. Now you can get a list of all those images. If you want to see those images, we get those for you," said Beckett. "The business model is it saves radiologists' time: You can get your images from us quickly. You don't have to burn or read CDs and the costs and hassle associated with that. From the patient perspective, from all of our perspective, you don't want to be exposed to more radiation than you have to."
"Our latency went away"
Images were one of many things on the mind of David Guilinger, director of information services at Gateway Health. The Pennsylvania managed care organization needed a new storage solution to help reduce virtual desktop infrastructure (VDI) login times and simplify access for the more than 200 employees who retrieve patient data remotely.
Gateway Health, which focuses on government health programs such as Medicare and Medicaid, is information-intensive because many of its 300,000 members have lots of claims, Guilinger told InformationWeek. With only 750 employees overseeing members' claims, Gateway Health relies heavily on technology to streamline, speed up, and automate processes where possible -- and the organization constantly seeks new tools to improve existing systems, Guilinger said.
A longtime user of virtualization, Gateway Health in 2011 adopted NetApp Flash Cache for reading data, but demands increased and performance degraded over time, he said. Seeking an alternative for both reading and writing data, Gateway Health and consultant SynergIT designed a proof of concept within the organization's virtual desktop environment with VMware and Citrix and Nimble CS-Series storage.
"Our latency went away, and it went away in a way that wasn't even measurable. You can't measure people no longer complaining," said Guilinger. "They never tell you when it's better. They only tell you when it's slow."
The organization did manage to measure performance gains: It improved 150%, with processes that once took 20 hours now taking eight hours, and two-hour processes completed in mere minutes, he said. With an incremental upgrade to its storage area network (SAN), Gateway Health saw I/O performance jump 15%, said Guilinger. After migrating some Oracle environments to Cisco UCX and Nimble, Gateway Health realized 300% performance improvements, Guilinger said.
"It's the first datacenter infrastructure I've seen in a long time that really has impacted business," he said. "We have quality information more readily at our fingerprints. We can focus more time on understanding that information instead of processing the information. We're out of processing the information and into the analytics."
The solution was affordable, too, and uses commodity components such as drives and memory, said Guilinger.
"We were able to bring in Nimble using our maintenance dollars of what it would have cost to stay with NetApp," he added. "You have to ask, 'How much is maintenance going to cost, not just this year but in year three?' People in IT -- and I deal with this all the time -- get attracted to shiny objects. It's the glimmer, something's going to be better, and then they don't do that analysis. I try to ride vendors like riding a wave. I know the wave's not going to last forever. I appear to be riding a very nice wave with Cisco UCS and Nimble."
Apply now for the 2015 InformationWeek Elite 100, which recognizes the most innovative users of technology to advance a company's business goals. Winners will be recognized at the InformationWeek Conference, April 27-28, 2015, at the Mandalay Bay in Las Vegas. Application period ends Jan. 9, 2015.