The next iteration of the International Classification of Diseases (ICD) coding standard, ICD-10, will become mandatory for US healthcare providers and payers on October 1.
The new standard, which will sharply increase the number of diagnostic and procedure codes, is being watched warily by medical organizations and insurers alike. Both groups have voiced concern about the impact of the Department of Health and Human Services' mandate. For example, The American Medical Association, citing its newly commissioned report that finds ICD-10 could be three times more expensive than previously thought, renewed its call for reconsideration of ICD-10's implementation deadline, which has already been repeatedly delayed since 2009.
But at least one state, Massachusetts, isn't leaving its ICD-10 readiness to chance.
Earlier this month, the Bay State announced the launch of the ICD-10 Collaborative Testing Program, which aims to reduce the time, costs and risks associated with ICD-10 compliance.
To date, the testing program, which does not include Medicare or Medicaid providers, covers nine of the state's largest commercial payers and providers. Believed to be a unique effort, the program may even branch out to neighboring states in the future and will remain in place beyond the October 1 launch of ICD-10, according to officials.
[What role with the FDA plan in reviewing healthcare applications? Read Will Most Healthcare Apps Escape FDA Scrutiny?]
The testing scheme is being coordinated by the Massachusetts Health Data Consortium. Founded in 1978, MHDC is a not-for-profit organization that works on a variety of technical and public policy topics related to the provision of health care in the Commonwealth.
MHDC is working with Massachusetts eHealth Collaborative (MAeHC), a non-profit formed in 2004 with the mission to improve the delivery of healthcare by promoting the use of health IT, and healthcare software company Edifecs.
"We have 70% to 80% of the commercial payers," David Delano, program director for the project at MAeHC, told InformationWeek in a phone interview.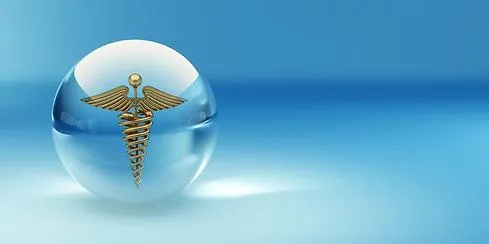 The secure testing portal includes some 1,500 "pre-built" clinical scenarios. Hospitals can use the test scenarios to check how well these flow through to payers, as well as how well providers code using the expanding diagnostic codes.
"Using this tool would tell them how well they're coding in the same test case, such as a hip replacement," explained Delano, noting the system can issue "coding variance reports" to both providers and payers.
Scott MacLean, this year's chair of HIMMS and deputy CIO and director of IS operations as Boston-based Partners HealthCare, told InformationWeek that Massachusetts is well positioned for this collaborative testing environment because of its 25-year experience with The New England Healthcare Exchange Network (NEHEN), a consortium of regional payers and providers.
Broadly, from a systems standpoint, MacLean said one of the difficulties of ICD-10 is that the mandate, like most legislative mandates, has had to be built up with specific rules and definitions.
The system remediation goes on while these details are hammered out, "which delays training," MacLean told InformationWeek.
MAeHC's Delano, who expects the bulk of testing to begin in April, said the system should see throughput of "hundreds" of transactions for financial testing and "up to several thousand" transactions to check the ICD-10 clinical coding quality.
Moreover, the testing platform will remain in place after October 1, Delano said, to test new regulations, methodologies, and technologies. He added there has even been discussion about extending the testing platform to let independent medical practices sign up and pay to test their systems.
"They'd pay a retail fee, and then could test transactions with others on the same platform," he said.
Too many companies treat digital and mobile strategies as pet projects. Here are four ideas to shake up your company. Also in the Digital Disruption issue of InformationWeek: Six enduring truths about selecting enterprise software. (Free registration required.)