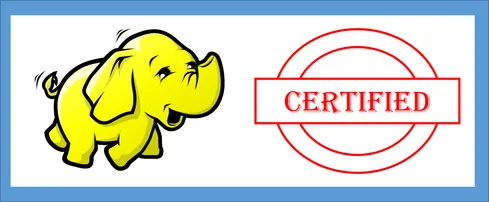 Big Data Certifications: Finding The One That Works For You
(Click image for larger view and slideshow.)
Backup is a unique use case within today's data center because IT uses it every day, but it's only rarely called upon to perform its primary function: the restoration of lost data.
As a result, CIOs may overlook potentially disastrous backup landmines because these problems only become apparent when IT needs to restore. If these backup landmines aren't addressed before they are stepped on, the data center is seriously at risk.
The first landmine is the integrity of the backup itself. At Veeam, we've researched this issue in depth, most recently in our 2014 Data Center Availability Report. We have found that as many as one in seven backups fails to restore properly when it is needed most. The best solution is to test all backups and their associated restore to ensure that, when data is lost, the backup won't blow up in IT's face.
But that's not what's happening.
Nineteen out of twenty organizations don't consistently perform this manual task. That means 95% of IT organizations are going to encounter that one-in-seven experience of a failed backup. Nearly 15% of their backups are landmines just waiting to explode.
Backup security, or rather the lack of backup security, creates another data center landmine. IT security experts do a great job of securing the surface area of the data center when it is running, but the backups often get overlooked, and the problem is much bigger than simply encrypting backups.
[Want to learn more about backup appliances? See Backup Appliances: 5 Considerations.]
If not properly secured, the backup infrastructure itself can serve as a back door through which an intruder may pass completely undetected, regardless of the stringent security policies organizations have worked hard to put in place. For example, it's all too common for a backup administrator to have full access to backups of executive emails because the backup software they use requires it in order to restore individual items. A rogue admin could do a great deal of damage. Make sure the backups aren't an unsecured back door.
Possibly the scariest landmine is the unprotected surface area of the data center. Companies can't restore what isn't backed up. There are a lot of moving parts in the modern data center due to important advances in virtualization and modern storage systems, and it's very easy to create a new server or set up a new data store. So simple, in fact, that it's easy to forget to let the backup admins know that this new data exists and needs to be protected. Without a clear, comprehensive policy in place, and full visibility into the data center as it grows, vast and potentially critical swaths of data could be left walking a tightrope without any net.
The last landmine has to do with limited options for recovery. For example, let's say a senior sales executive needs to restore an important, accidentally deleted email. Unfortunately, to do so, IT has to restore an entire system just to recover this small piece of data, which will take hours -- time that the sales executive doesn't have. Does it make sense to move terabytes of data to recover kilobytes of what is important? Companies don't have time for that today. In a modern data center, IT should be able to restore individual items quickly.
Backup landmines don't show themselves immediately, which is why they are so insidious. It's only a matter of time before they let the organization down, and it's guaranteed that they will do so at a critical moment. Indeed, that's the only time these landmines become apparent, unless they are methodically eliminated through a conscious process.
Loss of revenue, loss of business reputation, and loss of customers are just a few of the risk points these landmines introduce. And for IT management, of course, hitting one of these backup landmines at a critical moment could very well result in the loss of a job.
These landmines can be avoided when companies commit to more than simple backup, and instead embrace the concept of "availability" for their data center. Availability means supporting the "always-on business" with technologies to eliminate these landmines. Besides, availability is what the users and customers of any IT service expect. It's time to disarm the landmines and arm the data center with availability.
Attend Interop Las Vegas, the leading independent technology conference and expo series designed to inspire, inform, and connect the world's IT community. In 2015, look for all new programs, networking opportunities, and classes that will help you set your organization's IT action plan. It happens April 27 to May 1. Register with Discount Code MPOIWK for $200 off Total Access & Conference Passes.