When Microsoft CEO Satya Nadella assumed his role just over one year ago, he emphasized the importance of a "mobile first, cloud first" strategy as the company reshaped its future. As indicated by the news from this week, his plan is moving full-steam ahead.
On Tuesday, Microsoft delivered two major improvements to its Office cloud-storage capabilities. Third-party storage providers can now integrate their cloud offerings into iOS Office apps natively. Now clients of services such as iCloud Drive and Box can view, edit, and save documents directly to their cloud provider within their mobile apps.
While this offering is not yet available to Android devices, Microsoft promises that the same type of cloud service integration for Office on Android is in the works. The timeline for this project was not specified, but it will ultimately contribute to Microsoft's plan to ensure access to Office documents across all devices, platforms, and providers.
Microsoft will also allow third-party cloud services to integrate Office online into their apps. It encourages companies interested in integrating Office Online to partner in its new Cloud Storage Partner Program.
[Who's behind your data breach? Does it matter?]
Earlier this week, Microsoft let us know that the full version of OneNote software will be available for free on both PC and Mac devices, reports Neowin. Features that previously cost money, such as embedding files directly into OneNote and using password protection for certain sections, will now be available for free.
In other OneNote news, Microsoft also debuted a new handwriting feature on OneNote for tablets. Users can now draw or take notes on tablet devices running OneNote for Windows, Android, or iPad. They can also search for text within images (think receipts and menus) inserted into a notebook saved on OneDrive.
This week's Strata + Hadoop World conference brought a lot of news on big data, including more changes from Microsoft. This week, the tech giant announced a major expansion of its cloud-based big data services, including the availability of Storm on HDInsight, Azure Machine Learning, and Informatica technology on Azure.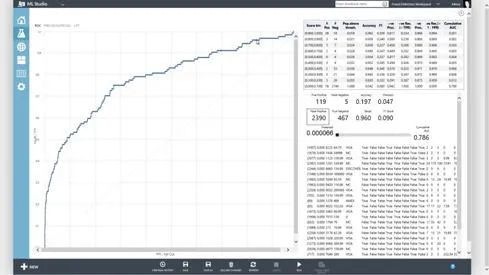 These updates cater to users working with data at all speeds and of all sizes, drawing attention to Microsoft's goal of providing big data technology to a broader range of users. Azure HD Insight for Linux is now generally available to customers. Storm for Azure HDInsight, an open-source stream analytics platform, will bring additional capabilities to companies that need insight from real-time analytics.
Microsoft also announced its partnership with Informatica, a collaboration intended to bring more partnership products to improve its Azure services. Now, enterprise customers can use the Informatica Cloud agent, now available in Linux and Windows virtual machines on Azure.
And the updates keep on coming: Microsoft just announced that it is offering 100GB of free OneDrive space to Dropbox users across the globe, reports ZDNet. The promotion will run for one year.
Attend Interop Las Vegas, the leading independent technology conference and expo series designed to inspire, inform, and connect the world's IT community. In 2015, look for all new programs, networking opportunities, and classes that will help you set your organization's IT action plan. It happens April 27 to May 1. Register with Discount Code MPOIWK for $200 off Total Access & Conference Passes.