10 Cloud Migration Mistakes To Avoid
Migrating to the cloud can be challenging. Here are 10 common pitfalls -- and how to sidestep them.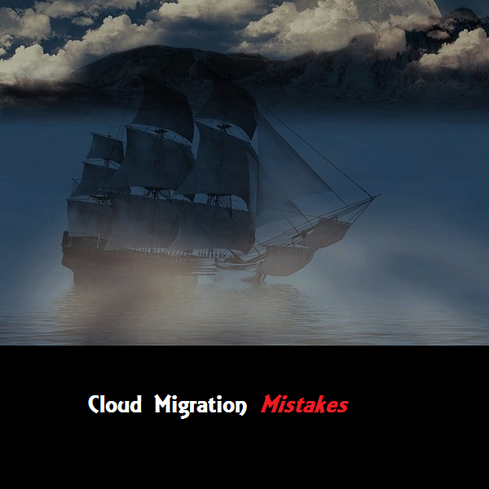 The migration to the cloud is well underway. According to the Verizon State of the Market: Enterprise Cloud 2014 Report, 65% of today's enterprises are using cloud computing. That figure is sure to rise as more businesses discover the benefits of moving to the cloud, including lower capital and operating costs for data centers and improved application performance and resiliency, to list just a few.
But migrating to the cloud can be tricky. Common challenges include finding the right cloud vendor or vendors; transitioning from years of legacy IT investments and hardware; and determining how to best manage cloud resources. KPMG's 2014 Cloud Survey Report, which polled nearly 800 global executives, found that roughly half of organizations surveyed use cloud technology to lower costs -- the most tangible benefit. Of respondents, 42% said they use the cloud to better enable their mobile workforces, while 37% use it to interact more efficiently with their customers and partners.
Business analytics is another driving force. "Cloud enables greater levels of data access and makes it easier to share data between IT systems and collaborate across the business," the KMPG report states. And because cloud data storage is relatively affordable, organizations can store and analyze vast amounts of information.
Cloud computing comes in a variety of flavors. For the uninitiated, here's a quick primer, courtesy of Accenture's 2014 report on cloud services for the healthcare industry.
Clouds (the computing variety) typically take one of four forms: private, public, hybrid, or community. They can be a combination of these forms as well.
Private clouds: These are generally dedicated to a single organization for private use. They can be built either on-premises or off-site -- the latter option usually provided by a third party -- and they deliver virtualized application, communications, and infrastructure services.
Public clouds: As the name suggests, they're accessible to the public via a network. A public cloud is owned and provided by a third party.
Hybrid clouds: These offer best of private and public clouds. They enable an organization to retain private, sensitive information in a private cloud, but also provide access to a variety of cloud computing services offered by public clouds.
Community clouds: These are collaborative systems shared by a limited number of organizations, often within the same industry (e.g. healthcare) or geographical region. Costs are split among the users. Community clouds can be hosted internally, or externally by third parties.
Whichever cloud option you choose, here are 10 migration mistakes to avoid.
Jeff Bertolucci is a technology journalist in Los Angeles who writes mostly for Kiplinger's Personal Finance, The Saturday Evening Post, and InformationWeek. View Full Bio
We welcome your comments on this topic on our social media channels, or
[contact us directly]
with questions about the site.