10 Things You Need to Know About Kubernetes
This open source container orchestration platform looks like it's on its way to becoming a de facto standard.
Several different analysts and tech journalists have proclaimed that 2017 was the year of Kubernetes. But if you're not involved in the day-to-day management of cloud workloads, you can be forgiven for not understanding what the fuss is all about.
Kubernetes is a relatively young technology. The first open source code for the tool became available in 2014. But in the roughly three years it has been around, Kubernetes has really taken off.
In 2017 alone, dozens of organizations, including Microsoft, OpenStack, Cloud Foundry, IBM, Oracle, Cisco, Mesosphere and Docker, made announcements related to Kubernetes. And the partners page on the Kubernetes website now lists more than 150 companies that are working with or support the project.
So what should IT leaders know about Kubernetes? Why is this technology important, and how is it affecting day-to-day IT operations? The following slides offer a quick overview of Kubernetes and its current and future role in enterprise IT.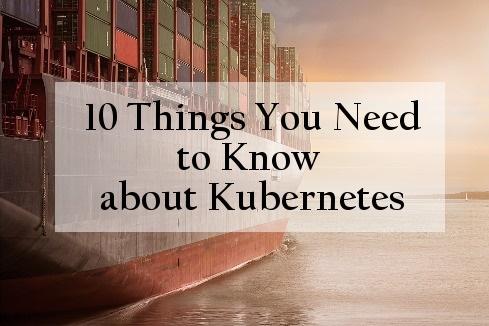 Cynthia Harvey is a freelance writer and editor based in the Detroit area. She has been covering the technology industry for more than fifteen years. View Full Bio
We welcome your comments on this topic on our social media channels, or
[contact us directly]
with questions about the site.