The cloud is making its case for the healthcare sector. Cloud computing has proven itself in enough companies so that even healthcare organizations that aren't using the cloud today have to be considering the cloud option.
The driving factors are simple: price, people, and performance, according to Carl Shimbo, manager of healthcare technology consulting at global consultancy PwC, and a member of the Interop ITX review board.
In a recent interview Shimbo outlined the trends he's seeing in healthcare technology. He said IT executives in healthcare are clamoring to learn more about cloud migration.
"Anybody who doesn't have their applications in the cloud is asking about the cloud and [whether they should] be migrating their apps there," said Shimbo, adding that he feels like that PwC teams are involved in more data center migration projects than ever before.
Cloud adoption in the healthcare industry has accelerated over the last few years and is projected to keep growing. According to MarketsandMarkets report, the global healthcare cloud computing market is forecasted to triple from 2015 to 2020, eventually reaching $9.48 billion.
Shimbo's most recent client, a regional healthcare facility with an approximately 300-bed hospital and about 10 remote sites, is in the process of migrating to the cloud.
They're making the move, said Shimbo, because they feel they lack the expertise to run a data center and they aren't interested in spending resources to build and maintain one. "They want to let a company that makes a business running data centers do it for them."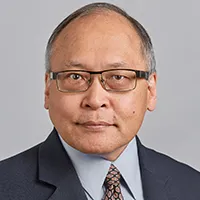 It should come as no surprise then, that infrastructure-as-a-service (IaaS) offerings like Amazon's AWS and Microsoft's Azure are of major interest to the healthcare industry right now, said Shimbo. Taking the pressure of running a data center off the CIO's plate allows them to shift their focus from data center management to delivering the right applications to their customers, he said.
Getting out of the data center business also helps health institutions keep their payroll lean. "Healthcare organizations understand that they have to run efficiently, and in areas where they need a staff of rocket scientists, that's not really good for their operating model," said Shimbo. They don't really want to have a lot of highly paid staff that aren't pulling in revenue. They'd rather hire more doctors than CCIEs."
Performance is also a key factor in healthcare cloud migrations. "The digitization of things like medical records and radiology, it's placed a bright light on the data infrastructure focusing on reliability and performance," said Shimbo. In a recent InformationWeek and Interop ITX survey on the state of cloud computing, IT pros who utilize or plan to use the cloud ranked the benefits they hoped to receive from implementing cloud computing. "Higher performance" ranked second behind "greater scalability".
Shimbo said he plans to attend Interop ITX this year to "network with everyone from CIOs down to engineers" and take a deeper dive into cloud and cloud infrastructure.
"If someone wants to put a private cloud together I want to know what that means and how to put that together. I'd like to hear some stories about application migration to the cloud and what the pitfalls are, what to watch out for."