7 Ways IaaS Delivers Business Value
Managing a modern data center is a daunting -- and expensive -- task if you go it alone. But partnering with Infrastructure-as-a-Service (IaaS) providers can help. Here are seven ways IaaS can pay off for your organization.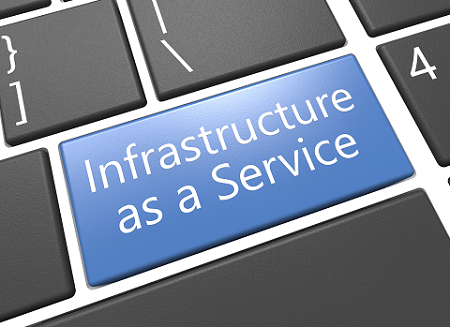 Navigating the various types of cloud services -- whether they are Software-as-a-Service (SaaS), Platform-as-a-Service (PaaS), or Infrastructure-as-a-Service (IaaS) -- can get complicated. In most cases, if you're looking at IaaS, typically, the alternative is to manage your own infrastructure in-house. While it's certainly possible to provide every bit as much infrastructure capability in your own private data center, there are plenty of reasons why IaaS delivers tremendous business value with far less effort.
There are several ways companies can use an IaaS strategy to partner with a service provider -- and use that partnership to reap the benefits. Many of the potential upsides revolve around the expense of building, managing, and supporting your own private data centers.
[See 5 IT Infrastructure Trends Worth Watching.]
Looking strictly at infrastructure components, the wide range of hardware and software required to operate a modern data center is incredible. We've now got items such as blade server chassis, server virtualization, containers, network overlays, 40- and 100-Gigabit Ethernet, and storage arrays to operate. When you add any number of complex security tools to keep all the data safe, you can start to see how daunting it can be to go it alone. Simply put, the data centers of today are far more complex than those of even a decade ago.
For that reason alone, many IT decision-makers may seek to offload the capital expenditures and expertise needed to run a data center infrastructure. There are other key benefits that can be pointed out and weighed when deciding on whether to make a move to an IaaS provider. Here, we highlight seven benefits most organizations can gain when making the shift to IaaS. Hopefully, they will help you identify key business values, so you can make a well-informed decision on whether the move to IaaS is right for you -- or if you're still better off using a traditional, on-premises model. Once you've reviewed our recommendations, tell us in the comments section below which option you think is right for your operation.
Does your company offer the most rewarding place to work in IT? Do you know of an organization that stands out from the pack when it comes to how IT workers are treated? Make your voice heard. Submit your entry now for InformationWeek's People's Choice Award. Full details and a submission form can be found here.
Andrew has well over a decade of enterprise networking under his belt through his consulting practice, which specializes in enterprise network architectures and datacenter build-outs and prior experience at organizations such as State Farm Insurance, United Airlines and the ... View Full Bio
We welcome your comments on this topic on our social media channels, or
[contact us directly]
with questions about the site.