9 Cloud Services To Keep You Productive At Interop
Interop is coming and it's time to get ready for the trip to Las Vegas. Here are 9 cloud services that can help make your travel to the expo or any other event less stressful and more productive.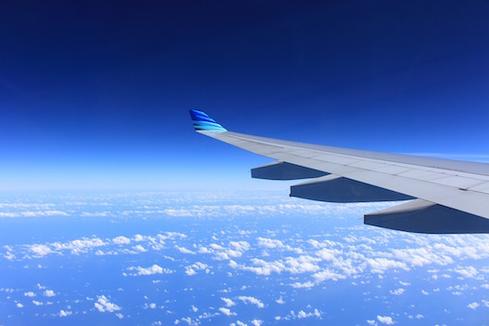 When you travel in 2016, the odds are good that "leaving it all behind" is the last thing you want to do. No, we're in an age of taking it all with us, even when we travel light. When you travel for business, taking your office with you is required.
If your business travel takes you to Interop during the first week of May, you want to make sure that you're able to keep up with the office while keeping track of all the information that will come from sessions, expo vendors, and conversations in hallways, meeting rooms, and coffee shops around the south end of the Las Vegas Strip. (Editor's note: Interop is produced by UBM, InformationWeek's parent company.)
When it comes to taking everything with you, you have plenty of choices. Some travelers like to keep everything on a massively equipped laptop computer. I salute their strong backs and their sense of dominion over hard disk failure statistics.
Others want to take a slimmer laptop while leaving the heavy data-lifting to the cloud. Still others are minimalists, setting data up on their office computers then traveling with smart phone or tablet in hand, breezing lightly from meeting to meeting with their office in one hand and a half-caff, full-fat, no-foam caramel-mocha latte in the other.
[Read 10 Cloud Jobs In Highest Demand Now.]
Some of the services in this list are for basic business data services -- storing and sharing data using a cloud. Others provide a way for people to communicate and collaborate with their coworkers, clients, or customers. Still others provide business support services for business travelers that make trips (and their aftermath) easier and more productive.
Now, it's important to mention the difference, for the purpose of this article, between cloud services and apps. If a product is designed to be used only on a mobile device, with no data created on one device and retrieved on another, then I consider it an app. The same is true for software that's designed solely for delivering information for you to consume. That's why you won't see GateGuru or the Weather Channel app here.
The cloud services we use are a personal choice, and I'd love to know which services are on your "must" list. Is there something not on this list that has made your travel more productive, better, or more enjoyable? Let me know -- and let me know if I'll see you in Las Vegas at Interop.

Curtis Franklin Jr. is Senior Editor at Dark Reading. In this role he focuses on product and technology coverage for the publication. In addition he works on audio and video programming for Dark Reading and contributes to activities at Interop ITX, Black Hat, INsecurity, and ... View Full Bio
We welcome your comments on this topic on our social media channels, or
[contact us directly]
with questions about the site.