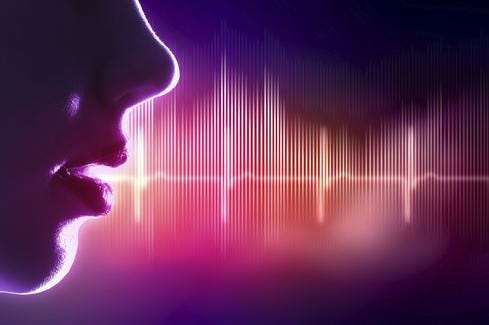 Siri, Cortana Are Listening: How 5 Digital Assistants Use Your Data
(Click image for larger view and slideshow.)
Perhaps it's only Apple envy, but it's been evident for a long time that Amazon wished it had its own market-leading consumer device.
It's possible that it does.
That wouldn't necessarily be the Kindle tablet, the improved Kindle Fire, the Kindle Kids Edition, or the Fire TV. All of these were attempts to produce a winning consumer device.
Last August, the Dash re-order button tied to certain Amazon products, such as Tide detergent for a particular manufacturer's washing machine, made its debut. Another attempt was the ill-starred Amazon phone with its Amazon "buy" button.
All that time, the company had a new gadget in the background slowly taking over consumers' hearts without anyone realizing it.
On April 5, the online business news service Business Insider chronicled the rise of Amazon Echo, the voice-activated household ordering device. It works with Alexa, the company's own digital assistant.
Amazon has quietly developed the Echo and Alexa combination since 2011. Echo doesn't talk to you as a know-it-all, the way Apple's Siri does. Rather, the Alexa voice system inside an Echo device listens and promptly responds, takes actions, and asks for final consumer verification.
Some consumers are saying they could get used to that.
[Want to learn more about how Amazon is managing its business? Read Amazon, AWS Post Strong Results, Fail to Please Wall Street.]
Echo and Alexa are of course serving different purposes than the iPhone and Siri.
Echo is a static device, a small, black cylindrical tower sitting on a desk or table. The user only has to address it as "Alexa" or "Amazon" and it is ready to respond. Echo is attached via Bluetooth to the home wireless network and can translate voice directions into electronic actions, such as placing an order on Amazon.com, playing music, or reading the news and weather.
Users pay $180 for the 9.25-inch tall device, which sports a light ring at the top in dual blue tones. There's a volume ring just below the lights. If it's integrated with other home devices, it can take voice directions to activate them and turn them up, down, or off.
For example, it can be integrated via Bluetooth connections with Nest, Samsung, SmartThings, Insteon, and WeMo home devices to raise and lower the thermostat, control the lights, or fiddle with other appliance switches.
More imaginative uses are also possible, such as ordering a pick-up by Uber, turning on the washing machine as other appliances in the household go dark, assembling voice-built shopping lists, and scanning online catalogues and shopping sites for the best priced product.
While some of these capabilities are part of normal laptop or smartphone operations, the distinctive feature of the Alexa Voice Service in Echo is its ability to respond to a human query quickly.
Quest for Perfection
Eugene Kim, who wrote the Business Insider article, said Echo's design team struggled to try to achieve CEO Jeff Bezos's requirement that they create a device that could respond to a natural language query within one second. The best voice systems at the time took 2.5 to 3 seconds to digest a query and come up with a response.
The team got the response time down to 1.5 seconds, giving Amazon an interactive device that seemed to be as responsive as PCs and smartphones, but that didn't need a keyboard. Echo has now been available for a little less than a year.
Perhaps its most popular use is to download music from Spotify, Pandora, iHeart Radio, TuneIn, or Amazon's own Prime Music.
The latter suggests that Echo is perhaps a favorite of Amazon Prime customers. They pay $99 a year for free two-day shipping and access to Amazon Prime videos and entertainment content. Amazon doesn't disclose exactly how many Echoes it has shipped, but it lists it as the No. 1 best seller for home audio speakers. The small towers are designed to provide a 360-degree audio broadcast throughout a room.
Kim doesn't know exactly how many Echoes have been shipped and successfully installed, but he concluded that "all signs point to Echo being one of the biggest hits in Amazon's hardware history," but even that is not a totally reassuring statistic. The signs he refers to are Amazon's own listings of most popular hardware items shipped, pegging Echo as the No. 1 best seller among home audio speakers, the top-selling device on Black Friday priced over $100, and one of the top five items ordered on Christmas Eve through Prime Now.

Learn to integrate the cloud into legacy systems and new initiatives. Attend the Cloud Connect Track at Interop Las Vegas, May 2-6. Register now!
Those statements don't prove anything.
However, if Amazon Prime customers are its biggest fan base, then Echo and Alexa have a potentially large audience. At the end of 2015, there were 54 million Prime members, according to an estimate by Consumer Intelligence Research Partners cited by the Motley Fool. The CIRP market research firm analyzed consumer buying patterns on the Amazon.com site between October and December 2015 to come up with that number. It said they spend an average $1,100 a year. If you're that tied to shopping on Amazon, then Echo might be a gadget that would intrigue you.
Amazon has seen fit recently to add two new models: The smaller cylinder called Echo Tap, and the hockey puck-like Echo Dot, which users can attach to the speakers of their choice. These devices are priced at $130 and $90, respectively.
The Reviews Are in
Amazon claims 34,792 reviews of Echo and Alexa have been written on the site, a figure that suggests high customer engagement. The overwhelming majority are positive, such as Mark Cannon's, posted on April 6:
Love this thing. The voice recognition is fantastic, it even recognizes my 5-year-old son who has a tendency to mumble. We use it to listen to music, set timers, and ask random questions daily. I also have it hooked up to our Philips Hue bridge which it works well with ... for basic things. I do have some minor gripes. 1. The speakers are not the greatest, especially for bass …. I know the Echo is constantly evolving.
E.M. Foner, a sci-fi author, noted the voice recognition doesn't always work the way you'd prefer it to. On June 23, he described Alexa in lyrical terms, but complained, "I asked her to play rain sounds for relaxation when I was trying to sleep, and she woke me up after I finally nodded off to inform me that she'd lost her Internet connection."
Also on April 6 appeared this cryptic complaint from Mike Vanderford: "Love the Echo, hate the support folks at Amazon. They have taken the Microsoft lead and can push updates that can ruin a good thing."
Nevertheless, Amazon now leads not only in consumer e-commerce and IaaS cloud computing services, but also in creating a device that serves the modern online shopper. Through Echo it is capable of transforming the shopping experience further and integrating it more tightly with everything else the always-networked consumer is doing.
That makes Amazon, once quaintly considered primarily as a bookseller, into something more than an e-commerce order-and-delivery system. It's a customer experience company that keeps redefining what customers want and how they can be served. In this it's become the company that's closest to being like Apple under Steve Jobs, which anticipated what customers would like in a next-generation device, then gave it to them in a stylish way.
We didn't know 54 million customers would pay $99 a year to do business with a gigantic e-commerce system until Amazon Prime showed us that was the case.
We didn't know some of those customers would want to order their fresh produce through a voice-activated system and expect delivery the same day, something Amazon now does in major markets. Nor did we know that Echo and Alexa were going to be the hardware/software combination that just might be the next big thing -- one that Kim called Amazon's "next billion-dollar business."