Retailers and consumer-packaged goods (CPG) companies are ground zero for a phenomenon we call "blurring of supply chains". Today, e-commerce sellers and marketplaces, and new tech-savvy delivery platforms threaten to reimagine, merge and potentially destroy the formerly clear-cut categories of "consumer," "retailer" and "manufacturer." As e-commerce giants unveil new capabilities by mining their enormous data sets, retailers and CPG firms are forced to keep pace to stay competitive.
Changing customer expectations are a big part of these tectonic shifts. Recent survey data from supply chain and C-level executives conducted by EY teams show that 55% say their customers expect more personalized products, while 54% say their customers expect real-time updates or tracking. And more than half of respondents are tailoring their supply chain processes to satisfy different customer segments.
Four enabling technologies
For chief information officers and IT leaders in retail and CPG, there's no going back. Emerging competitors will continue to challenge every industry, identifying underserved products or consumer segments, or those with little regulation, and incorporating them into their offerings. If there's margin in an industry, they will find it and exploit it.
Customers increasingly want reliability in fulfilment performance -- precise communication on service expectations and product locations, access to appropriate updates, and control over delivery and return choices. The way to meet these heightened expectations is to create end-to-end supply chain prediction and orchestration supported through the deployment of four enabling technologies:
Radio-frequency identification (RFID) -- RFID optimizes a company's ability to provide customers with generous information on every individual product by using item-level tagging and tracking through waypoints along product delivery routes. This allows supply chain officers to effectively manage forward-deployed inventory down to the final available unit.
Blockchain -- After its success in cryptocurrency and finance, large corporations are hustling to develop and onboard blockchain tracking systems to develop more sophisticated methods of identifying weaknesses in supply chains, as well as creating permanent and immutable records of products' individual components. Even better, smart contracts will help enable agreements and payments on the blockchain, introducing a new level of trust for participants.
Internet of Things (IoT) -- The birth of IoT and the thousands of sensors deployed across the supply chain have given CPG companies and retailers the ability to see products as they flow through the supply chain from raw materials to work in process, to production-ready goods, to orders arriving on customer doorsteps. The deployment of sensors and the ability to read, analyze and act on machine-to-machine communication will be essential to keeping up with the ever-expanding capabilities of large e-commerce companies.
Predictive control tower -- Also known as supply chain orchestration software, a control tower offers the means to organize and coordinate your supply chain ecosystem with predictability and to enable greater collaboration among suppliers. Supplementing the above technologies, a predictive control tower empowered with AI senses learns and avoids supply chain disruption by helping you predict and react to events before they become problematic.
Used together, these technologies constitute valuable inputs to executive dashboards that will enable supply chain managers to make faster decisions and offer course-correction capabilities with customer orders.
Don't survive, thrive
The dangerous thing about supply chain-blurring is it allows for competition from any sector. It was simply a matter of time before e-commerce companies developed the supply chain manufacturing and delivery resources to offer intra-day delivery and more personalized products.
To thrive in the marketplace and compete effectively against e-commerce giants and digitally native enterprises, companies must consider improving their supply chain visibility and responsiveness. This will help them better meet evolving customer preferences and react to internal and external issues.
Another avenue for success is to segment your supply chain capabilities to meet the needs of specific customer groups. Turn your marketing department loose on your own customer data sets to discover unmet customer needs; then design and tailor your supply chain processes to wildly exceed these customer expectations.
It is likely that e-commerce giants are carefully studying your customer segments, probing for an entry point into your market. To counter them, your priority then should be investing in reinvention and digital enablement of your supply chain, using available technologies to get ahead of the curve and beat the large e-commerce giants at their own game.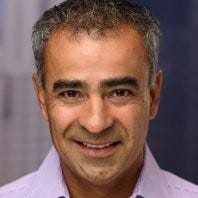 Raj Kumar is a Principal in the EY Americas supply chain practice focused on retail and CPG clients. He is based out of Philadelphia, Pennsylvania.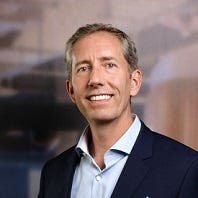 Jeff Boudreau is a Managing Director in the EY Americas Supply Chain Transformation practice. He is based out of New York City.