You have taken the arduous steps to migrate your in-house services to a cloud infrastructure to unlock cost savings, ease of scale, and most importantly -- innovation. However, a disconnect between potential and reality surfaces, and the savings you had hoped for haven't materialized.
By no means are you alone. According to RightScale's 2019 State of the Cloud Report, cost optimization was the No. 1 initiative for the year, with 64% or more organizations invested in the effort.
And, while it's no surprise, it's a balancing act to gain benefits.
As most companies are determining whether to invest in cost savings or growth, it's those who are doing both that are top performers. The good news is that it's worth the effort: Gartner predicts that organizations investing in cloud infrastructure today will lead to digital leadership in the future.
In addition, financial control and technological innovation can co-exist when approached with operational focus and discipline. The key is to think about cost optimization beyond an engineering, stand-alone initiative, insisting that your company leadership team make this a priority.
Reduce surface area
Increasing operational efficiency may be the focal point at first, but it shouldn't be the only one. Leadership teams should use cloud cost optimization opportunities to determine the surface area of their organization's product, services, and technology stack. To maximize any cloud cost effort, here are some best practices to get started:
Product inventory. By auditing your product suite, you can identify outdated and legacy products that have limited, non-strategic, client use cases. Determine whether it's time to sunset them and then create a simple, yet seamless processes transition plan to sunset products or older versions that you can have your customers upgrade.
Feature adoption and scope. Beyond the product itself, are there features that did not achieve product-market potential and that are still actively supported? Evaluate whether you could use this opportunity to decommission them -- and gain efficiencies in return.
Standardize technology stacks. Evaluate how teams utilize technologies, across various departments and the different roles, deliverables and type of work required. Determine if there is an opportunity to standardize products and perhaps reduce your stack overall. While a reduction in services may initially incur higher costs and sounds counterintuitive, it creates an opportunity to revisit scope with the cloud provider and ask for usage discounts.
Employ data optimization
In today's tech-savvy world, everyone talks about big data. An operational focus on data optimization doesn't just save on storage costs, but it also helps lower computing costs by processing less data.
This step does not mean you discard useful data -- you look to minimize it. What is the least amount of data that needs to be stored that still provides full product functionality? Here are three things to consider:
1. As new privacy regulations emerge, companies are increasing their focus on data governance and related best practices when handling consumer data. This includes providing notice, choice, and a clear need to process the data that is collected. While businesses consider the potential financial outcome, they ultimately deliver products and services aligned with good data design.
2. Good data design includes data minimization. By reducing the amount of data stored, companies not only adhere to local privacy laws, but they also create an environment to measure and optimize data storage and processing. This includes deleting any intermediary data once processing is completed and adding lifecycle management.
3. Create a culture of continued optimization to ensure that cloud cost optimization efforts continue as you grow your business. By making sustainable growth and operational efficiency an explicit part of your culture, you empower your teams to take an active role in cloud cost optimization. Case in point: we witnessed first-hand that over 60% of team members actively participated.
Operational efficiency needs to be a facet of your product development process. By casting a wide net for sourcing ideas, project scope definition and prioritization, it's a great way to allow wider team members to contribute to the financial success of the company.
As a best practice, optimization leads and business functions should ask these questions:
Do team members submit ideas for cost optimization? Does your project definition include the cost to build something and the cost to support it in production?
Do your methods of prioritization take cost optimization projects into account?
Does your go-to-market rate card include the cost of support factored in?
Finally, it's important to pay attention to how you communicate the overall optimization effort within your company. Refer to this as a strategic initiative rather than just a cost reduction effort. Highlight the success gained by these efforts in town halls and company-wide forums. Invite team members to give feedback. This way, the entire company will feel invested and engaged.
By following this approach, our company achieved significant savings: A 55%+ reduction in cloud costs over one year and made sustained growth part of the company culture.
And the best part? If you embed cloud cost optimization into your culture, you won't have to make it a last-minute exercise that recurs every few months.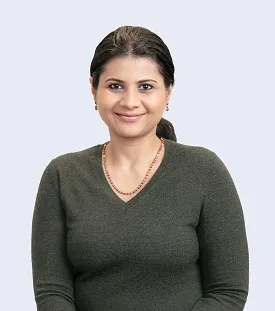 Preethy Vaidyanathan is the head of strategic initiatives and PMO based in Tapad's New York office. Previously, she was Tapad's chief product officer for over two years, driving company transformation to identity graph leadership.