Define Your Cloud Strategy by Starting With Why
Companies tend to look at cloud in terms of 'what,' not 'why.' Following are three important why questions to ask.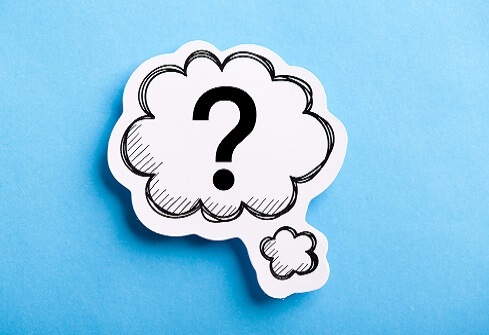 Formulating a cloud strategy starts with the question: Why? It's easy to make assumptions, such as we should be moving to the cloud. But assumptions don't save you from cybersecurity risk or compatibility issues.
Instead, take a step back and look holistically across the business to understand the tradeoffs with hybrid cloud models, to understand who you serve, or who you might serve in the future, and to get a sense for the balance of flexibility, scalability, and security you need. Does your business need the cloud? Why? Ask the following questions:
1. What Does Success Look Like?
Most importantly, understand what an effective cloud strategy means to your business. What are your success criteria?
Facilities, finance, security, and developers all contribute to the vision for success. For facilities, cost considerations may determine success. For finance, recognizing revenue as an operating expense or as a capital expenditure may be the ticket. For security or compliance, local regulations may be most important. And for developers, a successful cloud strategy may mean using a specific cloud or mix of clouds that allow for scalability and automation. For the business, the most important success criteria may be the ability to pivot when needed and adapt to changing demand.
Ask yourself what success looks like, and make sure you pick the right blend of clouds to achieve it.Set up a cross-functional meeting to map out the success criteria. List the pros and cons to understand tradeoffs between cloud strategies.
2. What Do Your Customers Need?
Determining an effective cloud strategy means knowing your consumers and their needs. You need to know where they're located, how they access data and how secure their data needs to be. For instance, if your consumers are globally distributed, the cloud may offer a better user experience at a lower cost.
Different industries need different cloud strategies too. If you're in healthcare, you're likely accessing data from the hospital or office where work is performed. This is where controlling boundaries and having extra layers of security is beneficial -- especially for compliance purposes.
Security can be complex and requires tradeoffs. Ask yourself: Where can data live? Where should data live? When it comes to compliance and regulations, sensitive data like personally identifiable information should be maintained in a controlled environment. Then comes the question: How do applications access and transport data? Is the data encrypted until it meets its destination?
Taking it further, think about how to manage access control to data and the granularity of access control that's needed. Sometimes managing access means setting up credentials for an application with general database access. But it's reasonable to manage access to data by application type and need. As a developer you must weigh tradeoffs between locking down access and the potential risk of a malicious actor mimicking that access. This is where understanding your customers and their security needs really matters.
Collect data on where your customers are located and do research to understand your customers' security requirements.
3. What Technological Capabilities Do You Need?
Clouds have different capabilities and data centers do too. Identifying the technological capabilities your business stakeholders need is critical to a successful cloud strategy. Developers often drive many of the needs of the infrastructure. If they're building applications that depend on proprietary hardware, it doesn't make sense to move to the cloud. On the flip side, developers writing applications for the cloud might be driven to a certain cloud or a mix of clouds to get the best performance, a particular feature, or a better user experience. The best cloud strategy for your organization requires prioritization of features and usability.
Prioritize technological capabilities. You'll have to balance features, performance, scalability, stability, ease of use, customer service, onboarding costs and total costs as you evaluate different options.
Start With Why, and Stay Agile
The most critical question you can ask yourself as you formulate a cloud strategy for your business is -- why? Why the cloud? Why will it benefit us? Why does it make sense for our business model? Starting with why and asking yourself these three critical questions will ensure that your cloud strategy meets your customers' needs, that your developers have the technology they need to innovate, and that you're set up for success.
Be prepared to stay agile, though. Find what works for you, test it out and make sure it's meeting your needs before you lock in for long periods of time. With an open mind and a vision for success, you'll have the information you need to choose a strategy that aligns the right clouds to your business goals.
Eric Thiel is the Director of Developer Experience at Cisco DevNet, focused on building and supporting a community of over 650,000 passionate developers and engineers. Prior to joining the Cisco DevNet team, Eric spent many years supporting Cisco customers as a Systems Engineer and Customer Solutions Architect, as well as leading programmability strategy for the Enterprise West area. Eric holds two CCIEs in Security and Data Center, a DevNet Professional and is a member of the DevNet 500 and DevNet Class of 2020.
The InformationWeek community brings together IT practitioners and industry experts with IT advice, education, and opinions. We strive to highlight technology executives and subject matter experts and use their knowledge and experiences to help our audience of IT ... View Full Bio
We welcome your comments on this topic on our social media channels, or
[contact us directly]
with questions about the site.