The shift to the cloud was already well under way but has been expedited for many companies because of the pandemic. The spike in cloud adoption also caused a spike in worldwide end-user spending on public cloud services, which is expected to grow 18.4% in 2021 to a total of $304.9 billion, up from $257.5 billion in 2020.
The rapid move to the remote work model that the pandemic created caused companies to rethink the use of corporate real estate and on-premise data centers, while also forcing them to rewrite and reconsider business models for this new way of life. As a result, chief information officers were pushed to accelerate their cloud adoption efforts with plummeting IT budgets. What was once a calculated journey turned into a quick shift without strategic intent, which causes the potential for unplanned high cloud consumption costs and bottlenecks in performance.
The cloud can be a solid place to keep all your information safe and accessible, especially as companies are moving into the future of hybrid work. Without a good understanding of how to migrate and transform your data, IT teams can have a lot of problems while getting the data to the target system. While we have infinite capacity within the cloud, no one has infinite money to spend on their new workload environment. A proper plan, collaboration with all stakeholders and automation of day-to-day tasks will allow CIOs to increase agility and prevent overspending on unnecessary capacity. To ensure a successful shift to the cloud or revisit how you've made the move, here are some best practices to keep in mind.
Assess
It's important to establish workload baselines to understand current performance, resource, and compute utilization.
Assess your data before you touch it. Those without a good understanding of the implications and lineage associated with the data being migrated will face problems translating it to the target system.
Implementation differs by service providers, but as-is state workload baselining is essential prior to migrating to the cloud to understand current performance and service levels for customers. By understanding current workloads, committing to a cloud service tier becomes far easier because you can more accurately predict resources and compute consumption of the workloads.
Plan
Build a comprehensive high availability and disaster recovery plan for cloud workloads.
The last thing anyone wants to be is unprepared in a disaster. There will always be potential risk of a data breach and nothing specific will prevent that. Data migration to the cloud can open flaws and leave you vulnerable to attackers. It's essential to plan a disaster recovery strategy for the future state of data within the cloud and there are multiple considerations for determining the right option for your business.
Some services and solutions include backup, however, there could be a high storage cost tied to that versus leveraging an internal backup solution or evaluating a secondary storage option for cloud workloads. Consider multi-master replication for workloads that require high availability and little downtime that span multiple availability zones and/or potentially hybrid/multi-cloud to have a backup to the cloud service provider.
Optimize
Continuously tune workloads to balance performance and cost.
Once in the cloud, monitoring of the entire stack from application to database to cloud/virtual infrastructure is important to optimize workload performance and cost. While cloud services providers can take off some of the administrative overhead on applications, it's still your application and you are accountable for the quality, performance, and cost. As such, it is important to constantly monitor, tune and optimize workloads so that you can take advantage of the infinite scale and automation that the cloud offers. The actual data migration is easy. Continuous improvement is harder.
With these three steps, assessing, planning, and optimizing, CIOs can successfully manage an accelerated shift to the cloud more cost effectively and with less obstacles. This is especially relevant as we see the world moving towards a hybrid model of work as we move out of the pandemic-forced work-from-home environment.
Security experts seem to believe that the hybrid workplace is going to be a breeding ground for vulnerabilities hackers will take advantage of. Get ahead of the game and manage your move to the cloud before facing any failure points.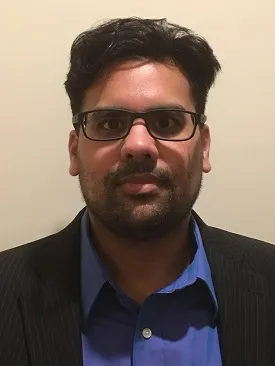 Venkat Rajaji is Vice President of Product Management for the Information and Systems Management Business Unit at Quest Software. Venkat is responsible for the product strategy and execution over the data operations portfolio of products focused on data and systems management, development, operations, performance, and governance.