This year, OpenStack has seen an increase in adoption across businesses of all sizes, not just in the enterprise. Regardless of organization size, deployments continue to grow. According to 451 Research and the OpenStack Foundation, 72% of OpenStack deployments are now between 1,000 and 10,000 cores in size, and happening in companies with under 10,000 employees. But as architects and IT teams are tasked with designing and deploying OpenStack clouds of this scale, they face many challenges that can negatively impact the results of a deployment.
In order for organizations to ensure an effective, large-scale OpenStack deployment, they must have the right foundation in place. Here are three key components for a thorough and successful OpenStack deployment.
Build the right team
Finding OpenStack talent is challenging, and while the OpenStack Foundation reports that OpenStack engineers make at least 30% more than regular engineers, the pool is small and the market is competitive. So do not discount applicants without OpenStack experience. OpenStack deployment and management skills can be taught, and many vendors as well as the OpenStack Foundation offer hands-on training.
So it is important to identify talent with other crucial skills. For one, look for someone who is a self starter. OpenStack changes with every new release, so it is important your team is flexible and willing to take it upon themselves to learn the ins and out of each version. Also look for those who share a passion for hacking up the code and troubleshooting issues; strong teams are comprised of people who like to get their hands dirty and can pull disparate parts together.
Most importantly, find talent that doesn't just rattle off buzzwords, but actually has the technical skills, such as a deep knowledge of Linux, virtualization, networking and storage, among other things, to be an efficient OpenStack administrator.
Identify what is driving your OpenStack adoption
While it sounds simple enough, clearly identifying and articulating the reasons for OpenStack adoption can prove a challenge for organizations. In the early days, many businesses chose OpenStack because it was the "hot new trend" in open source technology. Today, however, a majority of organizations have identified more specific reasons for an OpenStack deployment.
For some, it is strictly business-related, such as the need for increased time to market of new products or services or a reduction in operational costs. For others, adoption is driven by technology and their organization's future technology roadmap. It is also wise to consider how OpenStack will affect your entire organization, as the technology will likely impact each business unit. In some cases, it may even result in restructuring of teams or the creation of new business units altogether.
Define and plan your OpenStack architecture
Once your team is selected and your deployment needs identified, it is then imperative that your organization define, plan and design its OpenStack cloud. When mapping out this architecture, there are a number of considerations: How many nodes are required for phase one? How many services will be made available? Will you launch all of these OpenStack services at once? Also, how you are going to incorporate these services and provide them to your customers and internal teams? Lastly, how will you execute on this architecture?
These are some of the questions that must be addressed in an execution plan. Good planning is the difference between nipping in the bud any problems that arise during an OpenStack deployment or having to put out much larger fires down the line.
Despite the increase in adoption rates in 2017, there are many organizations who have failed to deploy a scalable and supportable OpenStack cloud in production. But by focusing on putting the right team in place, identifying the real, sustainable reasons for adoption and proper planning, businesses can move forward with a successful OpenStack cloud deployment and meet the business and IT needs of their organization.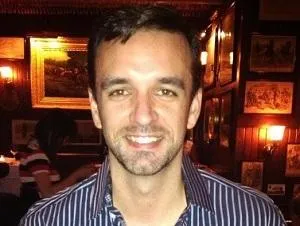 Dave Costakos is responsible OpenStack and Private Cloud Strategic engagement at Red Hat in North America. Dave has been on the front lines of Enterprise IT for over 20 years working as a developer, administrator, manager, and architect in some of the largest and most innovative organizations in the world. In 2013, Dave finally turned in his pager to join Red Hat and help enable their partners and customers to build private and hybrid clouds.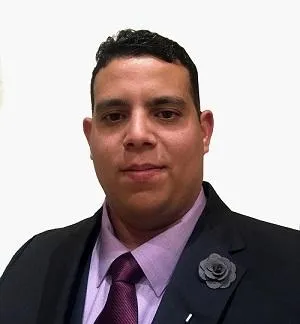 Julio Villarreal Pelegrino is an Enterprise Architect and Systems Engineer with over 15 years of experience in the software and IT Industry. Currently, he is a principal cloud architect in the Emerging Technology Practice at Red Hat, where he provides open source technology solutions to customers. In this role, Julio helps to architect and implement private and public clouds and translate business needs into use cases and IT solutions. His experience in large enterprise computing environments and multiple technologies include OpenStack, Kubernetes, Docker, Red Hat Enterprise Linux, OpenShift, VMware vSphere, SAN/NAS, Networking and multiple programming languages, makes him an asset to any organization. Before joining Red Hat, Julio worked for Oracle and Dell where he held different roles within IT and Services.