Enterprises looking to gain a competitive advantage with advanced analytics may want to take a look at their own corporate cultures before they invest big bucks in new tools and build out a workforce of data scientists. Lack of investment isn't one of the top reasons predictive analytics and prescriptive analytics programs fail. Rather, they fail because they lack buy-in from users and other stakeholders.
That's according to Lisa Kart, research analyst at Gartner, who will present her best practices for advanced analytics projects during the Gartner Business Intelligence & Analytics Summit 2015 in Munich next month. The summit marks the first event in a series that will travel the world over the next 12 months, landing in the Dallas area in March 2016.
So is buy-in really that important? Kart says yes.
"I've seen some great work and analytics done, but it doesn't get implemented because people don't get the buy-in," she told InformationWeek. "Where I see people fail is [in] really overlooking the cultural issues."
To start, you need to think about who will use the system so you can enlist their support.
She recounted an example of one company that did it right. The company chose a truck dispatch and routing system for its advanced analytics project. The optimization system was designed to always choose the best routes for the trucks to take, but the truck dispatchers who had traditionally performed that routing work were reluctant to use the new tool.
[See what happens when technology meets forest fires. Read Using Data To Fight Wildfires: An Inside Look.]
"The company had to really take a different approach to train the dispatchers." It created a game to let the dispatchers compete against the system to choose the best route. The dispatchers ultimately realized the system did a better job of choosing the routes than they did. The company also changed their job titles from dispatcher to dispatch analyst in order to let them know the new system was a tool for them to use, not a replacement for them.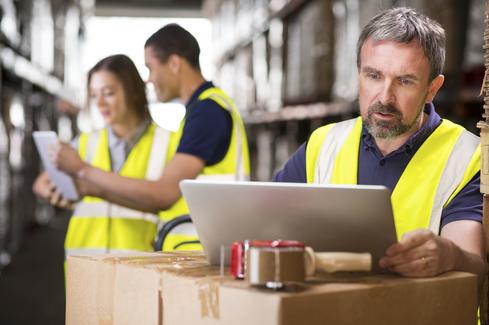 This trucking company and other companies launching advanced analytics projects are in the minority, she related. While most enterprises have robust business intelligence and reporting in place, widespread deployment of advanced analytics has been limited to a few industry verticals, such as financial services. Although there are examples of organizations in many industries using advanced analytics, most are still in the early stages.
Kart has put together four best practices organizations can use to get their advanced analytics initiatives started and moving in the right direction:
1. Choose a business problem that offers an initial win. Analytics experts and business leaders should work together to identify the first problems to tackle. These should provide a big impact or the biggest payback, according to Kart.
2. Use outsourcing and buy packaged apps if you lack advanced analytics expertise. Having a centralized BI team doesn't mean you need to build out a centralized advanced analytics team yourself. If your organization lacks these skills, you can leverage an external service provider for help with initial projects.
3. Identify the stakeholders you need to win over. "These are the naysayers, the skeptics, and perhaps the decision-makers, or those who carry out the actions," Kart said. "Not having them onboard can derail any project … The hardest task is to change people's beliefs and how they see the world -- to get them to understand why they need to think or act differently."
4. Decide whether to build the skills and tools internally. Kart noted that businesses that achieve best-in-class advanced analytics typically do it with a build-your-own strategy. But that's not for everyone, and it's often not the best way to start.
"You don't need a lot of resources to find that first win," she said, noting that every consulting company has an analytics practice and that a growing number of cloud-based tools have made it easier for organizations to experiment. "It's easier than ever to try it."