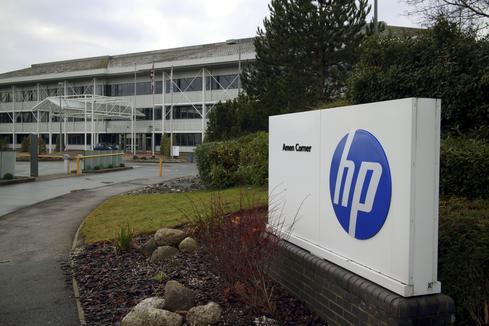 HP Milestones: A Look Back, As Tech Giant Splits In Two
(Click image for larger view and slideshow.)
Hewlett Packard Enterprise (HPE) is going all in with Docker, announcing Monday a series of offerings aimed at enabling developers and customers to work more easily with the container technology using HPE tools on HPE infrastructure.
While HPE had already provided some support for the container technology, today's announcement marks a much bigger commitment from the tech giant, and provides more insight into the company's cloud strategy following the sunsetting of its public cloud efforts.
[HPE has been refining its cloud strategy over the last year. For more on what HPE is doing, read HP Kills Public Cloud, Cedes To AWS, Google, Microsoft.]
"Containers are changing the way applications are developed and managed, bridging the gap between IT and developers and helping organizations accelerate their pace of innovation," said Martin Fink, executive vice president and CTO of HPE, in a prepared statement. "Hewlett Packard Enterprise is embracing and extending Docker capabilities by providing a comprehensive set of enterprise class tools and services to help customers develop, test and run Docker environments at enterprise scale."
This includes adding Docker support to HPE's tools and infrastructure from application development, to deployment, to monitoring and management.
One of the biggest pieces of the new support the is HPE Helion Development Platform 2.0 with support for Docker.
This new version of Helion with Docker support lets organizations leverage Docker to deploy microservices into managed Cloud Foundry-based platform-as-a-service offerings. Enterprises can use these capabilities to drive more agile development.
"Enterprise and government customers talk to me all the time about the disruption that they see in IT," wrote Omri Gazitt, vice president of product and services for HPE Helion, in a guest blog post on Nov. 16. "They are often piloting or extending the use of cloud in their organizations, but they still want help understanding fundamental questions. One very common question they ask is this: how specifically can the cloud help us move faster, get more agility, and deliver value to customers and partners more effectively?"
HPE's Helion update with support for Docker is designed to do that by enabling enterprise IT executives to create platforms for their services. The update lets organizations create microservices, which HPE defines as applications that function as independently deployable services packaged as Docker containers.
In his blog post, Gazitt said that microservices enable developers to work in "bite-sized chunks." That process lets them dramatically shorten the distance between releases.
"Instead of twice yearly or quarterly releases, a common cadence for many enterprise developers I speak to, microservices help enable developers to target releases on a monthly, weekly, or even a daily cadence," Gazitt wrote.
In addition to HPE Helion Development Platform 2.0 support for Docker, HPE said it would provide support throughout a range of products for test, deployment, and monitoring, plus support for Remote Docker Swarm cluster monitoring with HPE Sitescope. Other products enabled for Docker are HPE Codar for Docker to enable continuous deployment of hybrid workloads -- part traditional and part containerized, and a Docker Machine plugin for HPE Composable Infrastructure to automate deployment of Docker container hosts from HPE OpenView.
HPE also said its flash-optimized 3PAR StorServ Storage arrays and StoreVirtual software-defined storage would now support the use of Docker stateful containers in OpenStack technology environments via the open source Flocker architecture from ClusterHQ. HPE added that this architecture lets Docker users containerize applications such as databases that require persistent storage.
Additionally, HPE noted that it will offer expanded support for containers, new reference architecture that provides best practices and guidance in how to deploy Docker on its converged architecture, and a Docker Reference Guide.
**New deadline of Dec. 18, 2015** Be a part of the prestigious InformationWeek Elite 100! Time is running out to submit your company's application by Dec. 18, 2015. Go to our 2016 registration page: InformationWeek's Elite 100 list for 2016.