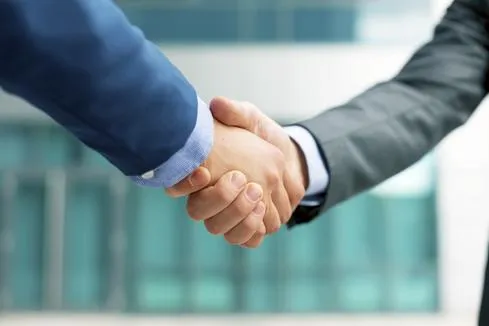 Apple, Microsoft, IBM: 7 Big Analytics Buys You Need to Know
(Click image for larger view and slideshow.)
On Tuesday, IBM announced that is rolling out its latest version of its z13 mainframe, which, according to the company, aims to attract mid-size enterprises with a hybrid cloud mainframe designed to encrypt data without slowing down the computer's performance.
The IBM z13s, expected to be available beginning next month, is designed to encrypt and decrypt data at double the speed of previous generations because the security is embedded into the hardware.
Tom Rosamilia, senior vice president of IBM Systems, said in a statement:
With the new IBM z13s, clients no longer have to choose between security and performance. This speed of secure transactions, coupled with new analytics technology helping to detect malicious activity and integrated IBM Security offerings, will help mid-sized clients grow their organization with peace of mind.
For more than a decade, IBM has been pushing into the small and mid-size market, potentially setting it at odds with its vendors at times.
One of the areas that IBM is reaching out to small and medium-size businesses (SMB) is through its cloud business. IBM, Google, Microsoft, and Amazon are the four top cloud providers, which combined accounted for 54% of the total cloud market last year -- up from 46% in the previous year.
Big Blue is seeking to bolster security for its hybrid cloud infrastructure by integrating its IBM Security software solutions into its mainframe technology, the company said.
[Read IBM Aims to Make Enterprises Agile With Cloud Data Services.]
IBM noted that the z13s and other versions of the z Systems will now offer the company's new Cyber Security Analytics service designed to identify malicious activity by learning users' behaviors over time. It is also expanding its use of security partners, adding BlackRidge Technology for network security, Forcepoint's Trusted Thin Client for security data at the endpoint, and RSM Partners for app security testing and reviews.
With its latest version of the z13 mainframe, Big Blue may move closer to reversing its nearly four years of revenue declines. IBM needs all the help it can get to boost its revenues, which have suffered 15 consecutive quarterly declines.
Rising stars wanted. Are you an IT professional under age 30 who's making a major contribution to the field? Do you know someone who fits that description? Submit your entry now for InformationWeek's Pearl Award. Full details and a submission form can be found here.