3 OpenStack Predictions For 2015
VMware customers will surge, Debian will become the vendor-neutral platform, and instability will lose its cool factor.
Editor's note: Boris Renski's OpenStack consulting firm Mirantis has a frontline seat from which to predict what will happen with OpenStack in 2015. Mirantis has its own version of OpenStack that competes with Red Hat, and is a technology partner with VMware on OpenStack installations.
I made three OpenStack predictions last year: That OpenStack would see market consolidation, that enterprises would adopt OpenStack, and that OpenStack would produce a native PaaS solution.
With the end of 2014 in sight, I would give my predictions a B-. My first, OpenStack market consolidation, hit the jackpot. eNovance, Metacloud, and Cloudscaling all were acquired. StackOps and MorphLabs pivoted away. Rackspace refocused on managed hosting over OpenStack private cloud. The market consolidated.
[Want the details on OpenStack's Juno release? See OpenStack Juno Offers Automated Hadoop Provisioning.]
My prediction about enterprise adoption, while true, is yawn-worthy, I admit. My third prediction, OpenStack's native PaaS, didn't happen in 2014.
This year, I have learned from my mistakes and am shooting for the gold with three predictions that, while not as obvious, will be more accurate.
Prediction #1: VMware will sign more OpenStack customers than Red Hat.
Every infrastructure vendor does "OpenStack something" today. But generally, I split everybody into two buckets: Those who have a real OpenStack strategy backed by an engineering investment, and those for whom it is a checkmark in their marketing story. For the longest time I put VMware in the "marketing checkmark" bucket, but I was wrong. VMware Integrated OpenStack is a credible strategic move and not merely a defensive checkmark.
It's true, OpenStack indirectly competes with VMware's golden goose, ESXi, because OpenStack is primarily powered by open source KVM. But VMware understands that the hypervisor is a commodity nowadays, and that whoever owns OpenStack will own the data center control plane. With lack of adoption of the now-discontinued vCloud Director, VMware is not about to give up the data center control plane to Red Hat or HP. It is pushing into OpenStack full force and is No. 6 for upstream contributions, while the VMware careers site is full of OpenStack jobs.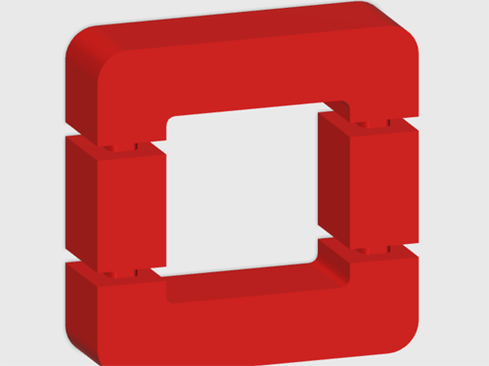 VMware is after Red Hat in OpenStack sales and can win. The main reason why OpenStack is so popular is because it enables customers to use existing infrastructure investments. For example, if you already have storage from EMC, a load balancer from F5, and vCenter licenses, you can layer OpenStack right on top and have yourself a cloud. Enterprises invested a lot more in VMware infrastructure than they did in RHEL Virtualization. By that measure, deploying VMware Integrated OpenStack is a shoo-in, while RHEL OpenStack is a rip-and-replace of VMware that yields no less lock-in.
Prediction #2: OpenStack will embrace Debian Linux as its platform.
Mirantis embraces OpenStack's plugability, and to that effect we test the Mirantis OpenStack distribution across a variety of host operating systems, including CentOS, Ubuntu, Oracle Linux, and Red Hat Enterprise Linux. This is a lot of work, and the reason we do it is to align with our customers' preferences and offer choice. But in reality, it doesn't have much impact on users.
OpenStack would gain leaps and bounds in stability if the community were to align on a default host operating system. And in a way, the natural forces of pragmatism have pushed the community in that direction already. Ubuntu, the commercial downstream distribution of Debian Linux, is the No. 1 host
operating system for OpenStack today. All of OpenStack infrastructure runs on it and every developer commit is tested against the Ubuntu host.
Although Canonical (the commercial entity behind Ubuntu) is a Mirantis partner and has been instrumental in helping OpenStack win developer mindshare and end-users, the company can't yet demonstrate a similar track record when it comes to contributing code to the upstream OpenStack project. Canonical doesn't yet have any core developers or project technical leads and was only the number 42 contributor in the Juno release cycle, totaling 32 commits across OpenStack projects. Compare that to Red Hat or SUSE, neither of which is the official community platform, but landed well over a thousand commits with number 2 and number 6 spots for the Juno release, respectively. There is a clear unbalance.
Debian is an upstream version of Ubuntu. Debian suffers from a fairly chaotic release cycle and doesn't have the hardware compatibility list of Ubuntu, but after Red Hat's acquisition of CentOS, Debian emerged as the only mainstream, yet completely vendor-neutral and community-driven, Linux distributor. And remember, the OpenStack community is all about vendor neutrality. Add to that the fact that HP, which runs the OpenStack Infrastructure project since inception, has decided to standardize its Helion OpenStack product on Debian as a host, and you can see where this train might go.
Prediction #3: "Running the trunk" will stop being cool.
Until recently, the OpenStack community has been focused on quickly developing new features, rather than stabilizing the features being developed. At the same time, many OpenStack adopters have become obsessed with the promise of pulling these sexy, new, raw features from upstream environments and into production, also known as "running the trunk." Because "running the trunk" is cool and something that sparks conversation, a bit of effort was poured by the community into educating the world that the optimal way to adopt OpenStack is to run the trunk.
I'd like for everyone to stop for a second and answer this question: How many companies do you know that run mission-critical production workloads on the Linux trunk?
The illogical and over-marketed obsession with the latest release is the number-one threat to OpenStack vitality today. The project's upstream environment is a development sandbox. Upstream OpenStack doesn't work and it never will … and that is OK. What's not OK is to expect otherwise and then get frustrated over stability.
In 2015, OpenStack adopters have to finally realize that "running the trunk" and "stable" are mutually exclusive. Moreover, running the latest release is just as juvenile. If a vendor releases its "commercial grade" distribution immediately after the upstream release, one should question how much hardening went into that commercial-grade release instead of applauding the vendor. Old code is usually better than new code, and despite OpenStack's upcoming Kilo having the promise of eventually becoming the most stable release, on day one it will be less stable than Juno.
Our latest survey shows growing demand, fixed budgets, and good reasons why resellers and vendors must fight to remain relevant. One thing's for sure: The data center is poised for a wild ride, and no one wants to be left behind. Get the Research: 2014 State Of The Data Center report today. (Free registration required.)
Boris is the co-founder and CMO at Mirantis, an OpenStack systems integrator. He serves on the board of the OpenStack Foundation and is known for evangelizing the OpenStack community. Renski was founder and CEO of Selectosa Systems, an IT consulting company, and is a ... View Full Bio
We welcome your comments on this topic on our social media channels, or
[contact us directly]
with questions about the site.