3 OpenStack Predictions For 2015
VMware customers will surge, Debian will become the vendor-neutral platform, and instability will lose its cool factor.
Editor's note: Boris Renski's OpenStack consulting firm Mirantis has a frontline seat from which to predict what will happen with OpenStack in 2015. Mirantis has its own version of OpenStack that competes with Red Hat, and is a technology partner with VMware on OpenStack installations.
I made three OpenStack predictions last year: That OpenStack would see market consolidation, that enterprises would adopt OpenStack, and that OpenStack would produce a native PaaS solution.
With the end of 2014 in sight, I would give my predictions a B-. My first, OpenStack market consolidation, hit the jackpot. eNovance, Metacloud, and Cloudscaling all were acquired. StackOps and MorphLabs pivoted away. Rackspace refocused on managed hosting over OpenStack private cloud. The market consolidated.
[Want the details on OpenStack's Juno release? See OpenStack Juno Offers Automated Hadoop Provisioning.]
My prediction about enterprise adoption, while true, is yawn-worthy, I admit. My third prediction, OpenStack's native PaaS, didn't happen in 2014.
This year, I have learned from my mistakes and am shooting for the gold with three predictions that, while not as obvious, will be more accurate.
Prediction #1: VMware will sign more OpenStack customers than Red Hat.
Every infrastructure vendor does "OpenStack something" today. But generally, I split everybody into two buckets: Those who have a real OpenStack strategy backed by an engineering investment, and those for whom it is a checkmark in their marketing story. For the longest time I put VMware in the "marketing checkmark" bucket, but I was wrong. VMware Integrated OpenStack is a credible strategic move and not merely a defensive checkmark.
It's true, OpenStack indirectly competes with VMware's golden goose, ESXi, because OpenStack is primarily powered by open source KVM. But VMware understands that the hypervisor is a commodity nowadays, and that whoever owns OpenStack will own the data center control plane. With lack of adoption of the now-discontinued vCloud Director, VMware is not about to give up the data center control plane to Red Hat or HP. It is pushing into OpenStack full force and is No. 6 for upstream contributions, while the VMware careers site is full of OpenStack jobs.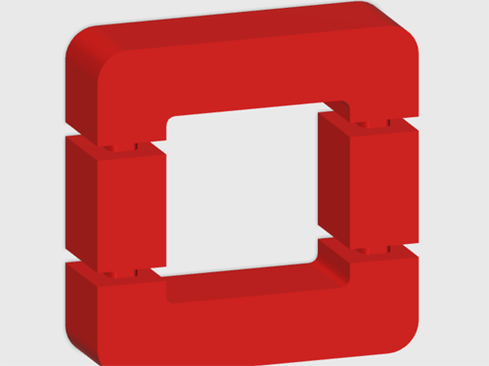 VMware is after Red Hat in OpenStack sales and can win. The main reason why OpenStack is so popular is because it enables customers to use existing infrastructure investments. For example, if you already have storage from EMC, a load balancer from F5, and vCenter licenses, you can layer OpenStack right on top and have yourself a cloud. Enterprises invested a lot more in VMware infrastructure than they did in RHEL Virtualization. By that measure, deploying VMware Integrated OpenStack is a shoo-in, while RHEL OpenStack is a rip-and-replace of VMware that yields no less lock-in.
Prediction #2: OpenStack will embrace Debian Linux as its platform.
Mirantis embraces OpenStack's plugability, and to that effect we test the Mirantis OpenStack distribution across a variety of host operating systems, including CentOS, Ubuntu, Oracle Linux, and Red Hat Enterprise Linux. This is a lot of work, and the reason we do it is to align with our customers' preferences and offer choice. But in reality, it doesn't have much impact on users.
OpenStack would gain leaps and bounds in stability if the community were to align on a default host operating system. And in a way, the natural forces of pragmatism have pushed the community in that direction already. Ubuntu, the commercial downstream distribution of Debian Linux, is the No. 1 host
Boris is the co-founder and CMO at Mirantis, an OpenStack systems integrator. He serves on the board of the OpenStack Foundation and is known for evangelizing the OpenStack community. Renski was founder and CEO of Selectosa Systems, an IT consulting company, and is a ... View Full Bio
We welcome your comments on this topic on our social media channels, or
[contact us directly]
with questions about the site.