The shift to online due to COVID-19 has led to an increased need for compute and cloud native, according to Priyanka Sharma, general manager for the Cloud Native Computing Foundation (CNCF). She shared that and other perspectives during a press panel held during this week's Kubecon + CloudNativeCon, a gathering of open source and cloud native technologists held virtually this year and hosted by the CNCF.
The collective increased dependency on online resources has meant more use of containers in production, she said, along with the building of more open source technology that is then donated. This could mean the transformation and changes underway within many organizations may be accelerated, even after the pandemic is resolved. "It's likely that by 2025, two-thirds of enterprises will be prolific software producers and over 90% of new apps will be cloud native," Sharma said.
Joining her in the discussion with press and analysts were Jim Zemlin, executive director of the Linux Foundation, and Liz Rice, vice president of open source engineering with Aqua Security. Rice also chairs CNCF's technical oversight committee and said her team evaluates as many open source projects as possible that surface in the community to pick out high quality, high velocity, and cloud native examples. "We're trying to assess projects that will be useful for cloud native end user organizations that are putting together their cloud native stack," she said. There is no one size fits all when it comes to deciding on a stack, she said, as different components might serve different needs or environments better.
It is a bit of a race to keep pace because of the linear growth in the number of projects emerging, Rice said. "A huge proportion of the work we're trying to do is look at new sandbox applications."
The field may become more complex in the coming months with additional parties joining the mix. Zemlin said open source communities continued to expand this year, particularly among technology end users. "Last week, we announced Facebook joined the Linux Foundation, and have seen a steady stream from end users who now are directly participating in open source projects used for the products and services they consume," he said.
Sharma said the introduction of Kubernetes changed the cloud native industry very quickly with the results seen with the growing membership and number of projects in the foundation. Consolidation is also shaping the cloud native ecosystem as companies in this space combine. "There have been nine acquisitions in this year alone," she said.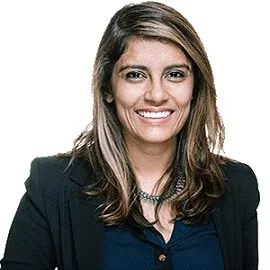 Adoption of cloud native among technologists is also increasing, Sharma said. The most recent estimate counted 6.5 million cloud native developers in the world, she said, an increase of 1.8 million from second quarter 2019. That is out of a pool of 20 million developers, which Sharma said is based on data that SlashData extrapolated from a survey of 17,000 developers.
Those estimates also cite that 1.7 million developers use Kubernetes and 4 million use serverless architectures and cloud functions, she said. With some 60% of backend developers now using containers, Sharma said this all speaks to an overall increase in cloud native developers.
The advances realized through cloud native adoption and development also come with a need for heightened vigilance. As more innovation is pursued and deployed by organizations, Sharma said more surfaces become vulnerable to attack. "DevSecOps does for security what DevOps did for operations," she said. It makes security part of the developers' workflow in order to increase collaboration and problem resolution between security and development teams. Sharma also said edge computing and the Internet of Things means bringing Kubernetes to the edge to meet needs that arise from multicloud and to enable cross-cloud implementations. "People need one control plane ideally to manage all these things," she said.
For more content on cloud native development and Kubernetes, follow up with these stories:
5 New Ways DevOps Will Leverage the Cloud
Misconfigured Containers Open Security Gaps