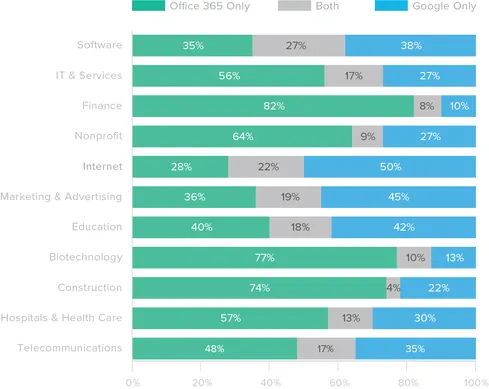 Google Apps Vs. Office 365: Which Suite Reigns Supreme?
(Click image for larger view and slideshow.)
Microsoft announced Wednesday that it will combine its cloud CRM and cloud ERP into one service called Microsoft Dynamics 365. The move is another step in the company's cloud-first strategy following a slow start in moving its Dynamics ERP to the cloud earlier this year.
"We imagine a better world for business users everywhere. One where you can track leads, automate field service, drive sales, and improve operations using modern, mobile, enterprise-ready intelligent business apps from the cloud that are as easy to use as the consumer apps that help us all get rides, book rooms, listen to music, and take actions to improve our health," Takeshi Numoto, Microsoft Cloud + Enterprise VP, wrote in a blog announcing the news Wednesday.
Microsoft Dynamics 365 is expected to launch in the fall and feature apps to aid users in managing specific business functions such as financials, field service sales, operations, marketing, customer service, and project service automation. These apps can be independently deployed.
The Redmond giant's Power BI and Cortana Intelligence will be natively embedded into the service, which will also have a deep integration with the company's Office 365 to link up business apps' structured workflow with the unstructured work of collaboration and productivity apps.
One of the examples of how this would work would be if a sales representative receives an email asking for a quote. The representative could directly access information from the finance and sales apps and deliver a price quote without having to leave Outlook.
That is because Dynamics 365 apps will use a common data model that is shared with Office 365. Microsoft's goal is to simplify data management across apps and business processes.
[See 10 Cloud Jobs In Highest Demand Now.]
Although Microsoft is offering a combined ERP and CRM cloud service, Microsoft's Dynamic ERP and CRM products that are sold to companies that want to run them in their own on-premises data centers will be able to continue to buy the CRM and ERP products separately, according to a report in the Wall Street Journal.
In addition to unveiling Microsoft Dynamics 365, the software giant also introduced its Microsoft AppSource, which will have 200 business SaaS apps, content packs, and add-ins from Microsoft and its partners that will work with its Dynamics 365. AppSource is targeted to government agencies, financial institutions, and consumer packaged-goods companies, according to Microsoft.
Microsoft did not disclose pricing for Microsoft Dynamics 365, so it remains to be seen whether it will be a combination of its Dynamics CRM pricing and Dynamics ERP pricing.