10 Cloud Startups Worth Your Attention
If your view of the cloud marketplace is dominated by the Amazons and Googles of the world, you may be missing out on solutions that better target your needs. Here's our list of 10 up-and-coming cloud providers worth a look.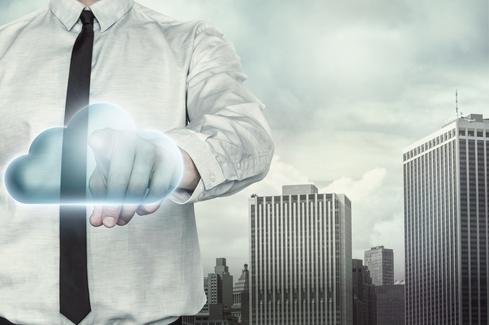 When someone mentions cloud computing vendors and service providers, most of us instinctively think about companies like Cisco Systems, IBM, Amazon, Microsoft, or Google. After all, these are the companies that build and serve a substantial portion of the overall cloud computing market.
But there are many small and nimble cloud startups looking to carve out their own niches, and among them is where you'll find the most excitement and innovation.
According to Gartner Research, the public cloud services market is expected to grow 16.5%, to $204 billion worldwide in 2016 from $174 billion in 2015. And because of these terrific growth predictions, tech companies and providers are constantly trying to offer new or improved services to differentiate themselves from the competition.
This is where smaller startups tend to shine. While they might not have the deep pockets of their larger competitors, they have the agility to seek out new cloud innovations and ultimately go to market with a new solution in a much shorter timeframe.

Learn to integrate the cloud into legacy systems and new initiatives. Attend the Cloud Connect Track at Interop Las Vegas, May 2-6. Register now!
There are also a decent number of enterprises that simply don't fit well with the standard, cookie-cutter options that commodity cloud providers offer. Instead, some businesses demand a more targeted and tailor-made cloud service. For some, this may be a cloud environment that makes it easier to manage multiple clouds and to import/export applications and data using automated services. For others, it might be a specific security tool that will largely manage itself within the cloud. Still others might want to achieve the cloud's scalability, flexibility, and auto provisioning of resources -- but within their own private cloud.
Here, we list the hottest cloud startups plus some relatively new entries to the cloud market from longstanding tech companies. Each comes with its own unique angle to a specific service -- one that might be exactly what you're looking for.
We invite you to take a look at the cloud up-and-comers we've chosen. Once you've reviewed our list, tell us in the comments section below which of these companies you find most interesting, and why.

Andrew has well over a decade of enterprise networking under his belt through his consulting practice, which specializes in enterprise network architectures and datacenter build-outs and prior experience at organizations such as State Farm Insurance, United Airlines and the ... View Full Bio
We welcome your comments on this topic on our social media channels, or
[contact us directly]
with questions about the site.