8 Datacenters For Cloud's Toughest Jobs
Each of these innovative datacenters represents the best in class for a design or operational factor. Google's employee sauna? That's just a bonus.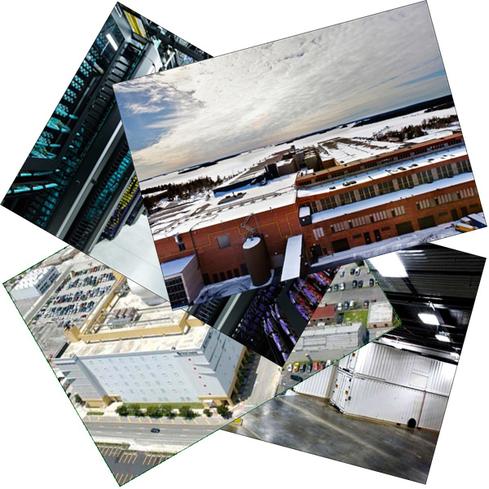 Companies like Google, Apple, and Facebook don't just innovate with products: Just look at their datacenters. The designs and operations playbooks of these new centers aim to lower costs, increase reliability and maintainability, and improve agility, while reducing energy use and carbon footprint.
As big data and cloud computing push the limits of traditional datacenters, new trends in datacenter innovation have followed. Google started the ball rolling when it scaled up its search operations starting in the late 1990s. By 2001, Google, still three years away from its IPO, was building its own servers from piece-parts, seeking not only economy but also reliability and ease of maintenance. Prior to 2003, Google was investigating putting large numbers of servers in a shipping container. That year it applied for a patent on the idea of the modular, drop-in-place datacenter.
Back then, Google was saying very little about its datacenter operations. A favorite Silicon Valley guessing game was to speculate on how many servers the company ran. The search giant was gradually forced into more transparency by the rapid rise of Facebook, which discussed its operations in detail.
Google's containerization patent was issued in 2007; it wasn't until 2009 that the company confirmed that it had been installing modular, containerized server farms since 2005. Google is now quite chatty about its datacenters.
Facebook built its first from-scratch datacenter in Prineville, Ore., open-sourcing the designs of everything it used -- from servers and storage to networking and even the specifications for datacenters themselves. In April 2011 Facebook announced the Open Compute Project, a non-profit charged with the stewardship of these hardware blueprints.
As Microsoft, Apple, and eBay began building large scale, cloud datacenters during the last half decade, they joined the pioneers in looking for ways to reduce energy consumption in their datacenters. Innovative power and cooling schemes multiplied. Soon the competition shifted to green energy: How much of a datacenter's power could be supplied from renewable sources?
Each of the following cloud-scale datacenters breaks new ground in some dimension of its design or operation -- from modularity and efficiency to scalability and green energy -- and each has something to teach us about how datacenter design is evolving. Take a closer look.
Over a course of more than three decades, Keith Dawson has developed software, managed teams of architects, and worked extensively in the software development industry as a writer, editor, and pundit. He has written for Media Grok, Media Unspun, Slashdot, The CMO Site, and ... View Full Bio
We welcome your comments on this topic on our social media channels, or
[contact us directly]
with questions about the site.